Advanced Nutrition Programme Skin Ultimate is a 28 day supplement pack for skin aging and intensive youthful radiance. ANP Skin Ultimate intelligently synergises together a combination of five specific supplements Skin Antioxidant, Skin Vitamin A, Skin Omegas, Skin Asta Boost and Skin CoQ10 in a capsule supplement pack designed to nourish, hydrate and protect skin, hair and nails. Prestinely packaged in daily convenient, tear-off beauty pods for busy, on-the-go lifestyles.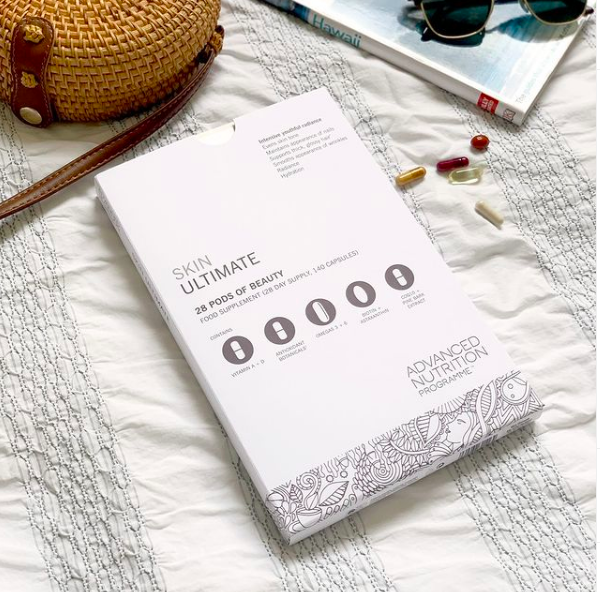 Did you know the benefits of Skin Ultimate: –
Smooths appearance of wrinkles
Maintains appearance of nails
Supports thick, glossy hair
Intensive youthful radiance
Promotes Skin Radiance & hydration
Evens skin tone and promotes radiance
Safeguard skin from external stressors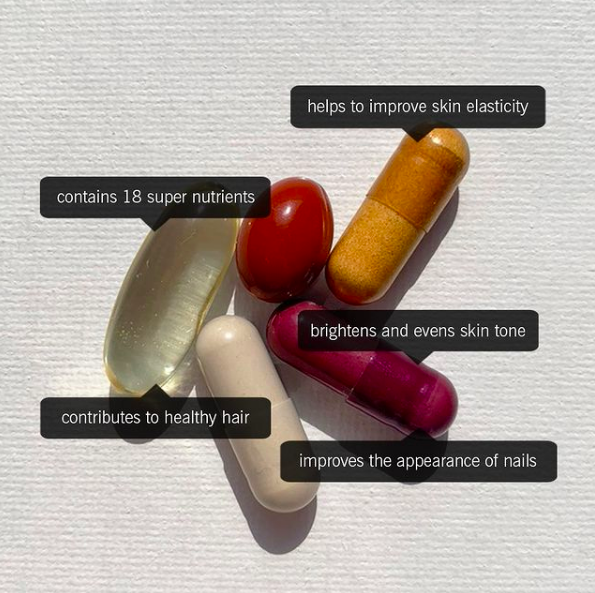 Directions:
Take the contents of one pop-out pod (5 capsules) daily with a meal or as your health professional advises. For best absorption take with a main meal. Do not exceed the stated recommended daily intake.

*Skin Vit A+* providing vitamin A and vitamin D. These vitamins offer benefits to not only skin health but also the wellbeing of our immune system, muscles, teeth and mucuous membranes.

*Skin Omegas+* which synergises vitamin A, omega 3 fatty acids from sustainably sourced fish oil and omega 6 fatty acids from evening primrose oil.

*Skin Antioxidant* with seven antioxidants including extracts of green tea, grapeseed, turmeric root, bilberry fruit, betacarotene, lutein and lycopene. These phytonutrients are encased in a purple capsule – the colour is naturally derived from purple carrot.

*Skin Asta-Boost* which combines the power of astaxanthin and biotin. There is lots of emerging research on astaxanthin in the nutritional industry.

*Skin Co-Q10+* provides a dose of Coenzyme Q10 and French maritime pine bark extract. This specialist supplement has excellent research conducted by specialist labs on the benefits for skin radiance.<<Purchase your Skin Ultimate today form Beauty Fresh>>