Why not take all the stress out of Christmas shopping this year, avoid the crowds and get ahead of the game!  It is time to enter into the Gatineau magic of luxurious 'limited edition' premium face and body collections and treat your loved ones to a slice of skincare heaven.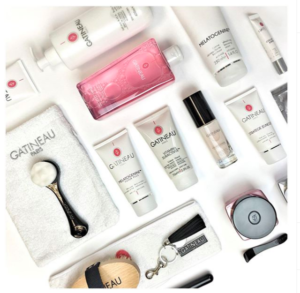 And this year Gatineau have surpassed all expectations and have literally 'pulled it out of the bag' with a choice of sophisticated and elegant skincare collections, all enveloped in chic vanity bags and classy coffrets in delectable shades of silver, indigo, amethyst and teal. Whether you are hunting for a token gesture gift or something more extravagant, Gatineau offers a magical trove of our greatest in beauty.
And if it is a journey of discovery you are looking for then what better treat than our Little Luxuries Collection which celebrates some of our most-loved skincare and offers the perfect introduction to Gatineau at an affordable price.   Showcasing a complete anti-ageing daily and weekly skincare regime which can last for up to a month, it really is the perfect gift, winter getaway routine or stocking filler and will certainly keep the complexion smooth, soft and protected over the Christmas period.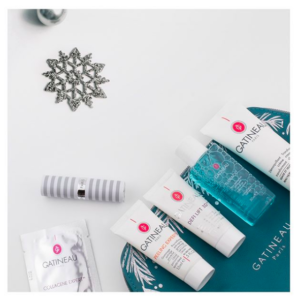 And if cleansing is something that is amiss in your current daily skincare regime then what better way to start 2020 than with a 'Skin Cleansing' New Years' Resolution! Cleansing is an essential step on the road to achieving a flawless, brighter complexion and with three products (Floracil Eye Make-up Remover, Gentle Silk Cleanser and Gentle Silk Toner) formulated with delicate cotton extracts and designed to treat even the most sensitive of skin what better way to dissolve away make-up and impurities whilst leaving skin conditioned and balanced?
Hydrated, soft and glowing skin is one of the best gifts I think you could give a friend, sister or daughter this Xmas.  As we head into the moisture sucking winter months there is nothing more deflating than that feeling of a tight, uncomfortable skin that feels like it's about to crack.  Enter Gatineau's Aquamemory Hydration Collection, a trio of indulgent products formulated to replenish vital moisture to parched and dulling skin leaving it feeling and looking perfectly balanced.   With a targeted lightweight moisturiser packed with marine extracts, a powerful creamy booster mask and an ultra-gentle bi-phase eye make-up remover, these universal products are sure to be the perfect 'winter' companion.
But for the beauty besotted and on-the-go women why not indulge her in one of Gatineau's perfecting and luminosity Collections.  Whether you choose the Miracle Eye and Lip Collection complete with a silver compact mirror and featuring our best-selling Miracle Eye Contour and luxurious Nourishing Lip Balm with a sheer flush of Rose (all encased in a sparkly silver clutch bag) or the Perfection Ultime™ Radiance and Luminosity Collection and includes an exclusive 'pressed serum' they are the perfect choice especially as the festive party season gets in full swing and our skin takes a battering.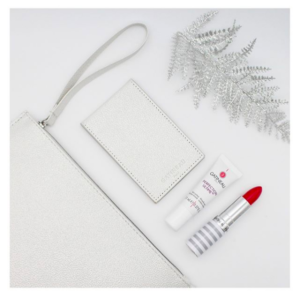 No discerning beauty lover will be able to resist our anti-ageing collections which are designed to target multiple problems associated with skin ageing. Whether it's unsightly wrinkles, loss of skin tone and definition or advanced signs of ageing in mature skin, Gatineau present three superior anti-ageing collections to compliment those specific concerns. Our Melatogenine Anti-wrinkle Collection is a gift that guarantees to sweep away lines and wrinkles and includes three FULL SIZE brand new launches all of which have been supercharged with Morphobiotique Technology to provide the ultimate in an anti-ageing shield.  But if you are searching for a gift to defy gravity and restore a firmer complexion then the DefiLift 3D Firming Trio Collection is going to make any skin feel like all of its Christmases have come at once! And for the ultimate in age intervention we showcase our premium 'Age Benefit Regenerating Collection', designed to support, promote and preserve the resilience of the skin whilst targeting pigmentation marks and hormonal changes.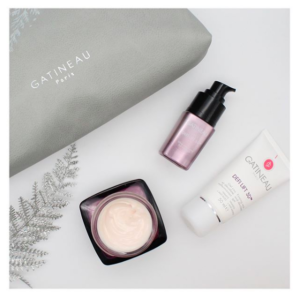 And lest we not forget about the body and a notorious area which gets forgotten about for most of the year.  The Total Body Glow Collection is the ultimate gift this Christmas and one to score oodles of brownie points!  This collection is designed for anyone and everyone and is the 'effortless approach' to achieving a dreamy gradual tan and silky soft skin.   This truly versatile collection features two SUPERSIZE body products (Golden Glow Gradual Tan and Tan Accelerating Lotion) which offer both the face and body a transformative yet tailored sun-kissed glow whilst equally elevating skin's hydration levels for the wrath of the cold winter months.  And both products will score a big 'thumbs up' where texture, colour and fragrance are top priorities.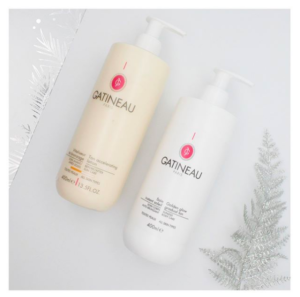 These exquisite yet LIMITED collections are on offer at Beauty Fresh, and are especially tailored to treat every skin type, every skincare concern and every skincare devotee.  Gatineau have certainly got Christmas wrapped up this year and with these luxurious Christmas collections start from £29 so they are incredible value to which you won't want to miss out.
Joyeux Noel!