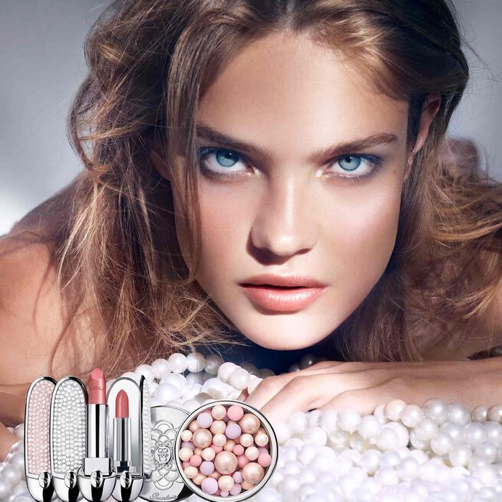 This is about the Guerlain Spring 2021 Makeup collection, named Pearl Glow, and it is so stunning! This collection is all about radiance and glow in the most beautiful presentation.
For the spring collection, the Guerlain House celebrates the pearl and all its pure light. The most beautiful reflections cast by this treasure from nature can now be found within two exclusive new Meteorites powders and two refined Rouge G colours. Both highly covetable and collectable, these desirable limited-edition products fill spring with enchantment and naturally precious radiance. Pearlescent finish has been reinvented, and it's irresistible.
What is in the Guerlain Spring 2021 Collection?
Two exclusive new Meteorites powders
Rouge G lipstick in Sheer Shine Formula – two shades
New Rouge G cases – in Pearl Glow & Pink Pearl
These desirable products are guaranteed to brighten up your day and will leave you glowing throughout Spring time.
Guerlain Meteorites Pearls Powder
Meteorites powder has reinterpreted its case in a limited edition all dressed in white, inspired by the true and original pearl. In its limited-edition palette, which includes a new, intensely light-reflecting holographic pearl that reveals a fresh, renewed glow, Meteorites Pearl Glow delicately corrects and brightens the complexion. Coloured pearls with a universal corrective and illuminating effect provide an impeccably even complexion.
The first in the collection is the Meteorites Pearl Glow, where the new pink effortlessly compliments the iconic 02 shade for a natural shine. The second is the Meteorites Pink Pearl, a comforting blush shade that gently awakens the skin. Whether applied generously across the face or in selected areas to sculpt, Meteorites powders are the perfect addition to your beauty routine.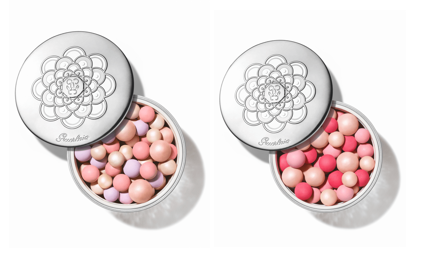 Guerlain Rouge G The Satin and Matte Lipstick
Guerlain allows you to customise your style right down to your lips (and the case your lipstick comes in) with the Rouge G de Guerlain collection. Sealing intense colour and luscious lip care into a jewel formula, this lipstick refill comes in a wide range of shades and fits neatly in the Customised Case. Select your favourite case design separately and combine with your colour of choice to complete the set.
Available in 2 shades.
Inspired by pearls' colouring, Rouge G's new shades softly reflect the light and offer a captivating charm. Sheer Shine 07 is a warm nude with a glaze of golden pearlescent tones, whereas Sheer Shine 76 is a soft pink with a pearlescent rosewood tint.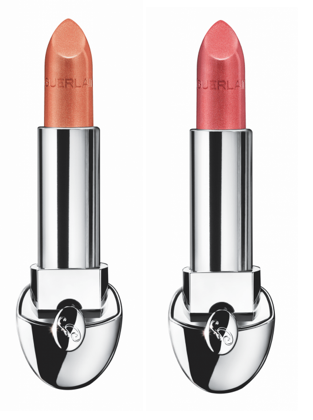 Guerlain Rouge G De Guerlain Spring 2021 Refillable Case
Guerlain has created a customisable lipstick with a double mirror: Rouge G de Guerlain. Designed by jeweller Lorenz Bäumer, the majestic refillable case with the legendary curves is available in a range of designs. This Spring 2021 design is covered in sparkling faux pearls, so not only will it safely store your lipstick, but also makes for a striking accessory.
Shades Include:
The lipsticks are complete with sophisticated cases overlaid with pearls; in pure white and ballerina pink.