Linda Meredith: Your 'At Home' Treatment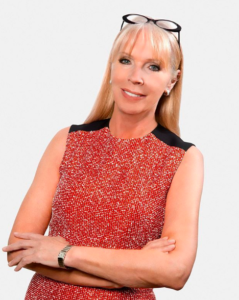 With many of us now spending more time at home and unable to visit a Spa or Clinic for our regular facial, Linda has outlined her personal 'at-home' facial routine. Beauty Fresh hopes that this will assist you all during this difficult time. So, rest assured, your regular skin maintenance needn't stop now.
These simple, easy to follow regimes contain everything you need to experience a world famous Linda Meredith Knightsbridge facial at home. Suitable for the most discerning of clientele, these at-home sets will last similarly to a course of 6 'in clinic' facials.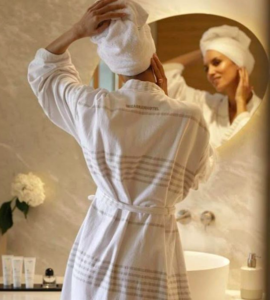 Haute Couture Facial
The benefits of the Haute Couture Facial include deep cleansing, re-surfacing, firming, hydrating, anti-ageing and nourishing.
FACIAL STEPS
Start your at home facial with a deep, thorough cleanse using Gel Cleanser. Follow with a fine layer of Enzyme Peel over the face and neck avoiding the eye area. Leave for 30 minutes and gently remove with warm water on fine skin or use like a facial scrub on thicker skin.
Now apply a generous layer of Hydrating Gel over the face and neck. Avoid lips and top eye lid. Leave until the product dries tight and remove with a dry face cloth or warm water. Make sure the skin is dry and with eyes closed spray Hydrating Mist over the entire face and neck
Phyto 4+ is the most versatile product in the entire range and the perfect next step. Apply over the face and neck spreading a small amount of excess up to the bottom lashes.
Finally spray Hydrating Mist once more and follow with application of your favourite moisturiser