Your skin's best friend during seasonal changes

The Spring Bank holidays are around the corner and many of us are looking forward to spending some time outdoors in a warmer climate. Same to being exposed to very cold weather, the skin reacts to being exposed to all types of extreme weather conditions. Dry climates and heat can cause skin irritation.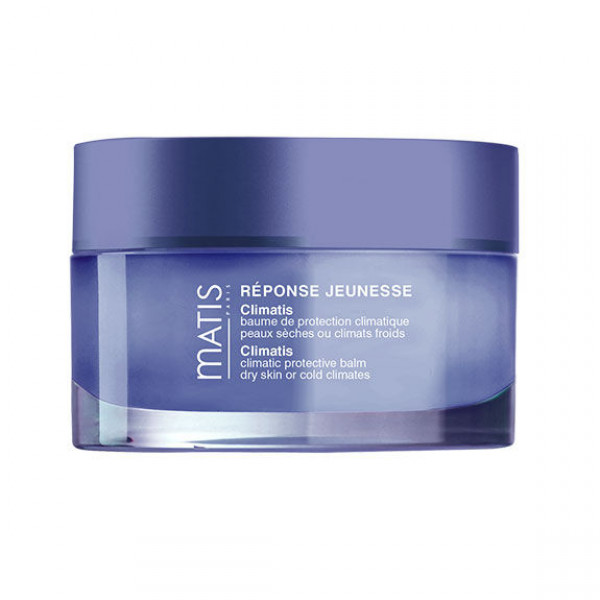 Matis Paris have created Reponse Jeunesse Climatis to establish a barrier for the skin to intense climatic variations. Climatis is a balm with a rich and creamy texture that will wrap the skin in a cocoon of softness and comfort, hydrating whilst protecting it. A saviour for dry skin. Climatis is suitable for all skin types and ages.
Climatis' effective armour is thanks to active ingredient MS3P (Matisurvie Triple Protection). This contains extract of " the golden seaweed " that offers effective protection in the heart of skin cells.  It enhances the rehydration of the skin in case of environmental stress and also helps significantly to protect against the biological effects of the sun rays on the skin.
Climatis also contains Butter of Kokum which is nourishing and protective as well as Shea Butter which has regenerating and soothing properties.
Apply a hazelnut of the product morning and/or evening to perfectly cleansed skin and enjoy the joys of Spring whilst caring for your skin.
Browse the full Matis range here @BeautyFresh