After what felt like a pretty WILD ride to the start of the year, summer has officially arrived! When it comes to summer beauty, queen of the crop is glowing luminous skin. Achieving that sun-drenched, summer face & body glow is the highest beauty accolade, whether it's going to the shops or to a garden BBQ!  When done right, using the best products and applying in the right way, you can achieve a luminous, radiant skin finish that screams: "I've had 3 litres of water and 8 hours sleep".
Beauty Fresh would like to introduce the New Vita Liberata Blur Luminosity. Blur Luminosity comes in two stunning shades: GOLD and ROSE. Both will have you looking like an A-List faster than you can say "I NEED that". Below you will find everything you need to know about this favourite newcomer as well as expert hints and tips for the perfect application.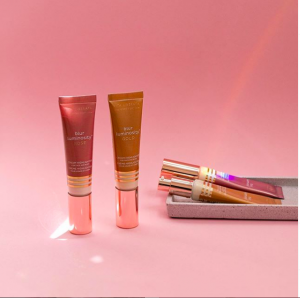 WHY IT'S MY FAVE? Says Cheryl at Beauty Fresh
Get ready for your moment to shine bright like a diamond but with zero glitter. Our record-breaking Beauty Blur and Body Blur products get the perfect summer boost with the addition of the new cream highlighter to our Blur collection. This illuminating face and body highlighter adds a romantic, rosy shimmer (ROSE) or a warm, golden sheen (GOLD) to the skin, so beautiful that it seems to glow from within.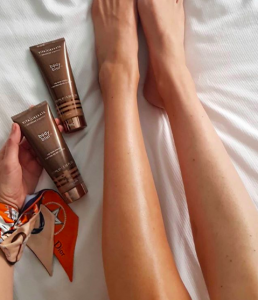 Formulated with pearlescent pigments that reflect the light, your skin instantly is given a flawless glow on application to brighten and highlight whatever it touches. Packed full of skin loving ingredients the Blur Luminosity hydrates and conditions the skin. Added Aloe Vera provides a massive hit of hydration for your skin, which nourishes with natural enzymes and amino acids. This wonder plant also fights the signs of aging by improving the skin's natural firmness with the help of a plethora of antioxidants including beta-carotene and vitamin C and E to hydrate, condition and soothe the skin. Skin superfood Shea Butter is naturally rich in vitamins A, E and F and provides the skin with essential fatty acids, making it incredibly nourishing. Not only that, it actually improves skin moisture retention and elasticity over time, aiding in cell regeneration AND collagen production! What's not to love?
HOW DO I USE IT:
You can either choose to apply in tiny dots over your chosen area and blend with your fingertips, brush or beauty sponge. Add definition to your cheek and brow bone or sweep across the shoulders and décolletage for a super summer glow. Top tip: apply alone down the centre of your legs to elongate or mix in with your Body Blur for the ultimate flawless finish to add all-over radiance to your look.
Don't stop there! Blend Blur Luminosity ROSE across your eyelids and apples of your cheeks for a dewy, blush-pink sheen or apply Blur Luminosity GOLD for the ultimate wet, molten metal look.
See you at happy hour!