Advanced Nutrition Programme supplements not only work to feed your skin from the inside out, but also offer a multitude of benefits to support overall skin health and wellbeing. With changing seasons and uncertainties around the current pandemic, if are you looking to upgrade your wellbeing routine at home, supporting immunity with a wellbeing supplement in the face of challenges times ahead.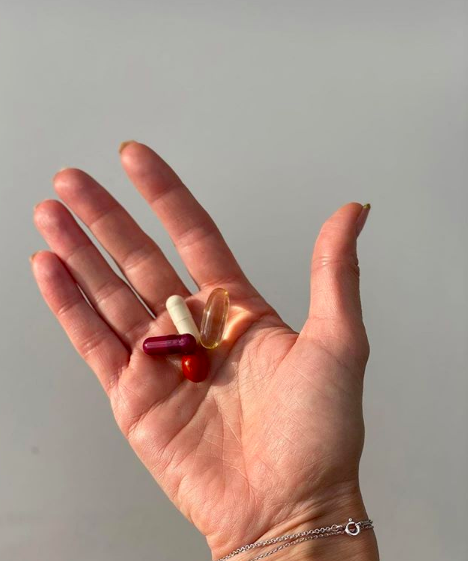 28 day supply. Each pod provides 2 capsules of Colostrum-C and daily dose of Skin Vit A+, Skin Vit C and Skin Vitality 1.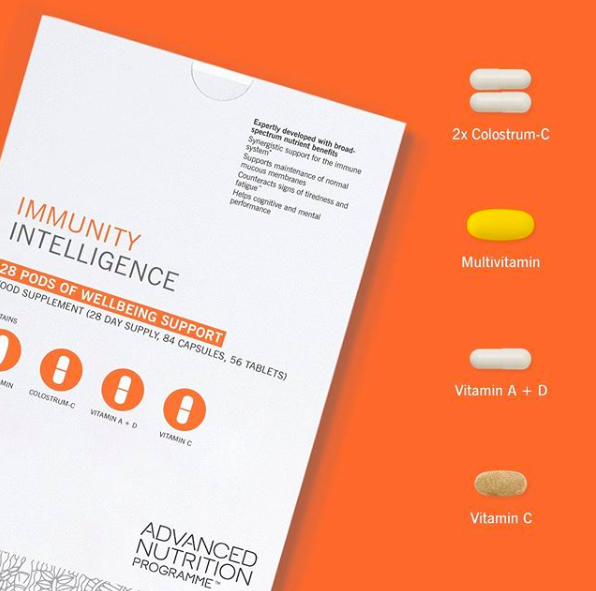 Synergises Vitamin A and Vitamin D. The vitamin D helps support bone, muscle and immune health. Did you know? Public Health England says we should consider taking 10 micrograms of vitamin D a day. This is the exact dose in Skin Vit A+.
The new modern multi-vitamin which delivers a total of 28 smart nutrients for total skin, nail, hair and body health.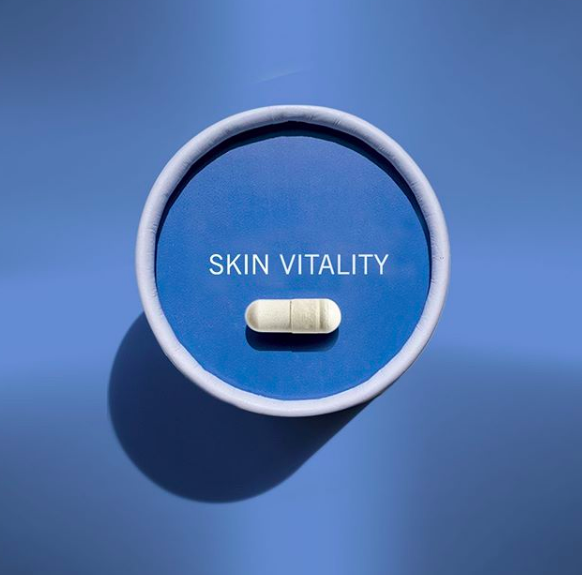 Colostrum is rich in antibodies. Our exerts have combined colostrum with Vitamin C in one clever capsules. In fact, two research studies showed that colostrum reduced the incidence of upper respiratory infections.
Contains 1000ml of Vitamin C combined with bioflavonoids to help support your natural immune defences and to help reduce fatigue especially during the winter season.