Crystal Clear's clinical strength Super Boosters are the new skincare kids on the block. Supercharged concentrated that you add to your exiting moisturiser to add a huge surge of power when the skin needs a little bit more support. Anything from an extra shot of hydration to anti-redness control or improved skin radiance or simply when you have overdone it and the skin is looking dull and tired.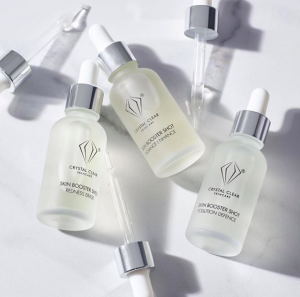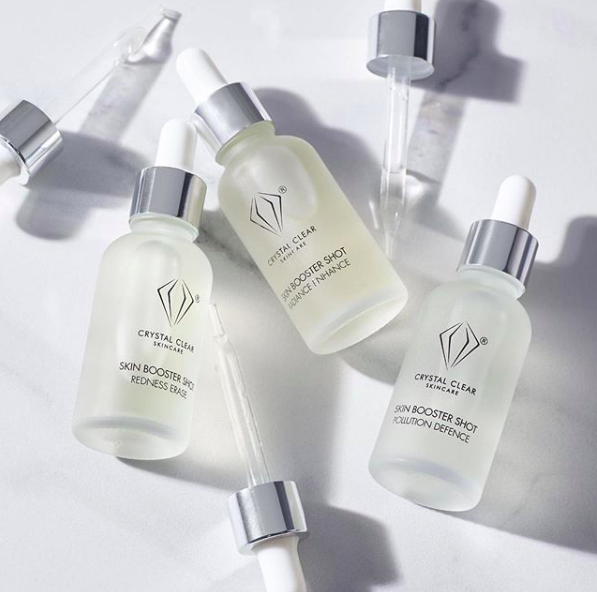 Redness Erase 30ml
Perfection for skin prone to Rosacea, or that may be displaying excess skin redness caused by external aggressors such as heat, cold or maybe an inflammatory reaction as a result of Acne prone skin, or excess flushing of the skin. This 5 in 1 active addresses redness, inflammation and Rosacea by targeting 5 different biological pathways. Powered by high doses of stabilised Vitamin C, Endothelyol and Bisabolol which are all significantly proven to reduce inflammation leading to Rosacea. Simply add a couple of shots to your existing moisturisers and keep redness at bay.
Pollution Defence 30ml
While we may feel we have skincare covered for all skin concerns the new kids on the block are Super Boosters. These highly charged actives create customisable skincare and have been developed because we realise we are failing to address the biggest irritant of all and that is the daily pollution that our skin is exposed to by simply stepping outside. Crystal Clear have used supercharged actives to create a product that is capable of addressing the needs of a skin that is attacked by daily irritants in our pollution fuelled world. A shot of our Pollution Defence Super Booster added to your normal moisturiser will create an invisible barrier and act as a 'second' skin catching impurities and halting them penetrating the skin. The added benefit of Pollution Defence is that they contain a whole host of maximum strength scientifically proven actives and Vitamin C to help repair the skin with an added bonus of reducing under eye puffiness and wrinkles.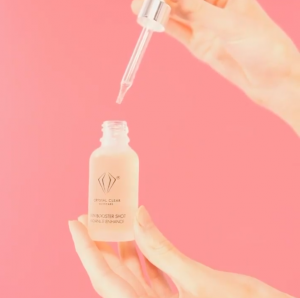 Radiance Enhance 30ml
For when your normal skincare needs an extra boost to create radiant, even toned illuminated skin. Crystal Clear Radiance Enhance Active Booster is specially developed to even the skins tone, helping eliminate pigmentation marks while adding a noticeable illuminative brightness to the skin. Powered by maximum strength scientifically proven vitamins B3, Vitamin C, Aloe Vera, Panthenol and Hyaluronic Acid to not only brighten and lighten but also hydrate the skin.