MATIS REPONSE SIGNATURE POWER OF THE ROSE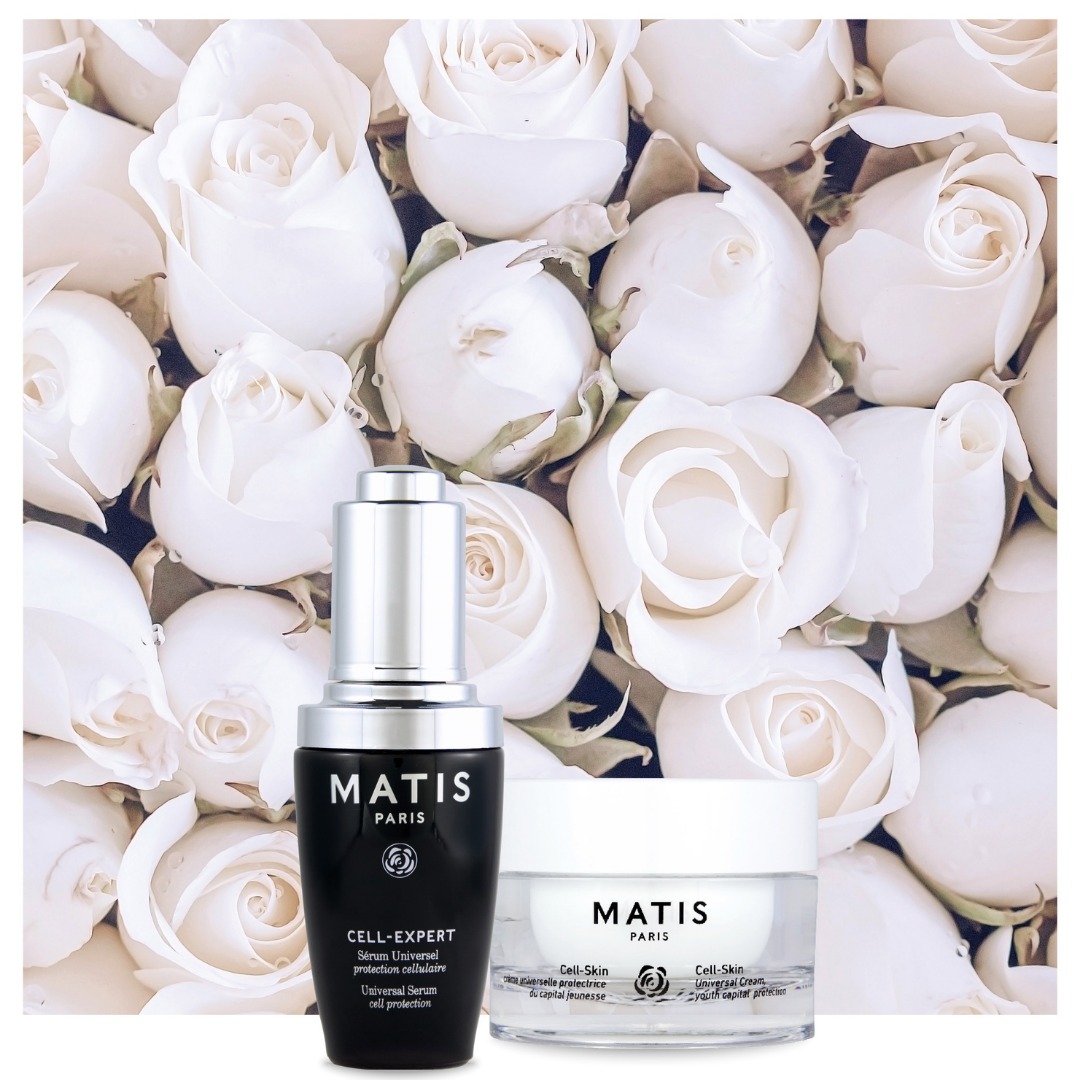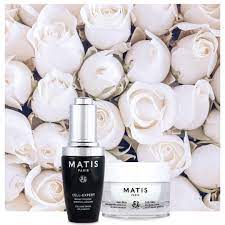 The Power of The Rose – Focusing on the Amazing Cell Expert Serum & Cell Skin cream. This perfect skin care duo will enhance every skin type. With the powerful MatistemCC Complex composed from White Rose and Pea extract. This exclusive elixir will increase the protection deep within the skin by slowing down the production of free radicals, having a positive effect on slowing the ageing ensure the skin is revived and brightened. The combination of both these products is the perfect way to reset the skin following a stressful period. Or to aid a re-balance after illness or just to start the New Year with a fresh bright skincare routine. The fresh scent will liven up the senses and the delicate textures will leave the skin feeling soft, nourished, and strong.
𝐌𝐚𝐭𝐢𝐬' 𝐒𝐢𝐠𝐧𝐚𝐭𝐮𝐫𝐞 𝐂𝐚𝐫𝐞 𝐥𝐢𝐧𝐞 contains products that directly target the skins youth impulse with the use of white rose stem cells. Both designed to offer 𝐜𝐞𝐥𝐥𝐮𝐥𝐚𝐫 𝐩𝐫𝐨𝐭𝐞𝐜𝐭𝐢𝐨𝐧, stimulate 𝐜𝐞𝐥𝐥 𝐫𝐞𝐠𝐞𝐧𝐞𝐫𝐚𝐭𝐢𝐨𝐧 and 𝐬𝐥𝐨𝐰 𝐝𝐨𝐰𝐧 the 𝐚𝐠𝐞𝐢𝐧𝐠 process. Ideal for skin types and skin conditions.
Matis Cell-Expert Universal Serum (30ml)

NEW Matis Cell-Expert Universal Serum protects the skin's capital of stem cells that are responsible for its self regeneration. The fine, light texture quickly delivers all the benefits of the active ingredients. Immediately, the complexion is revived and wrinkles are diminished. Every day, the skin is more beautiful.
Matis Cell-Expert Universal Serum (30ml) Buy Online – Beauty Fresh
Matis Cell-Skin Universal Cream (50ml)
NEW Cell-Skin Universal Cream is the new addition to the Reponse Cell Expert. It helps to preserve and protect the skins stem sells. The lightweight soothing texture allows its active ingredients to quickly deliver their full benefits to the skin.
The formula is based on rose stem cells combined with Edelweiss, flower extract, improves the appearance of the skin. Two other extracts complement the formula, helping to visibly reduce and smooth out wrinkles, as well as improve the skin's elasticity. The complexion is given an instant oxygen boost, the skin is firmed and wrinkles are smoothed. Every day, the skin is more beautiful.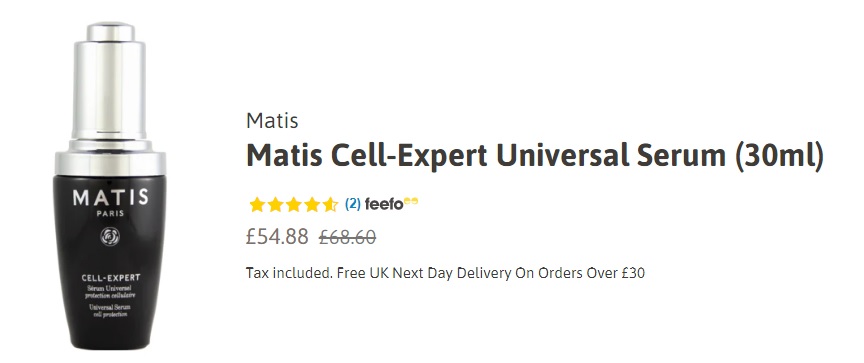 Matis Cell-Skin Universal Cream (50ml) Buy Online – Beauty Fresh