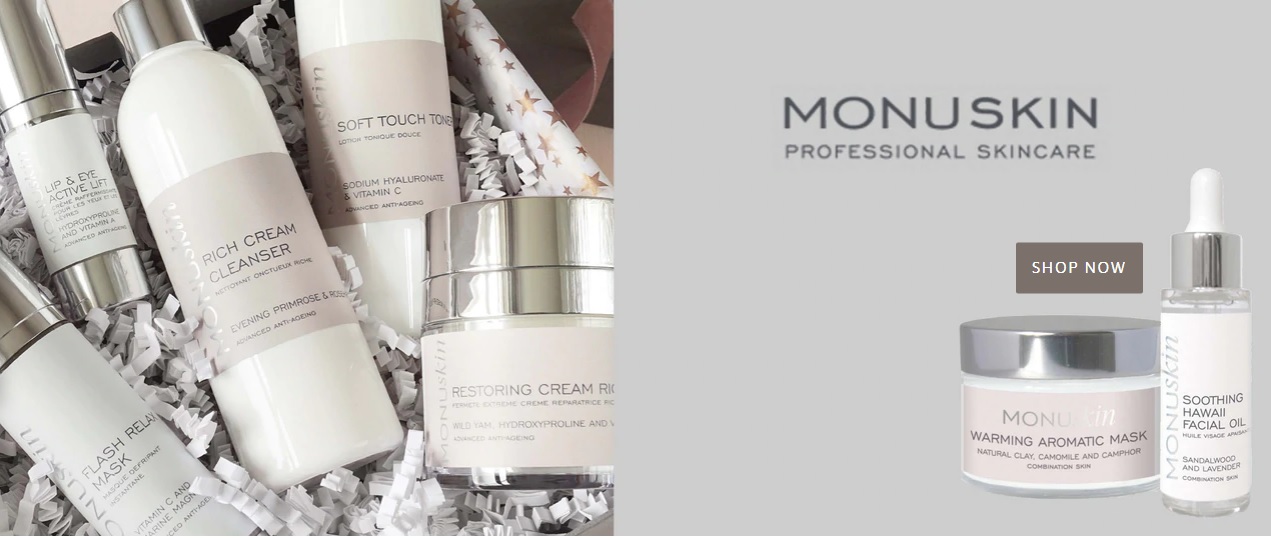 Monuskin manufactures some of the worlds best value for money face creams, eye treatments and blemish treatments as well as offers a day and night cream for those looking to improve, tone or advance their skin with this affordable yet luxury brand. An ever growing collection of products can be found in the skin care section of BeautyFresh, today we take a closer look at 4 of their best selling products and review the Monuskin brand.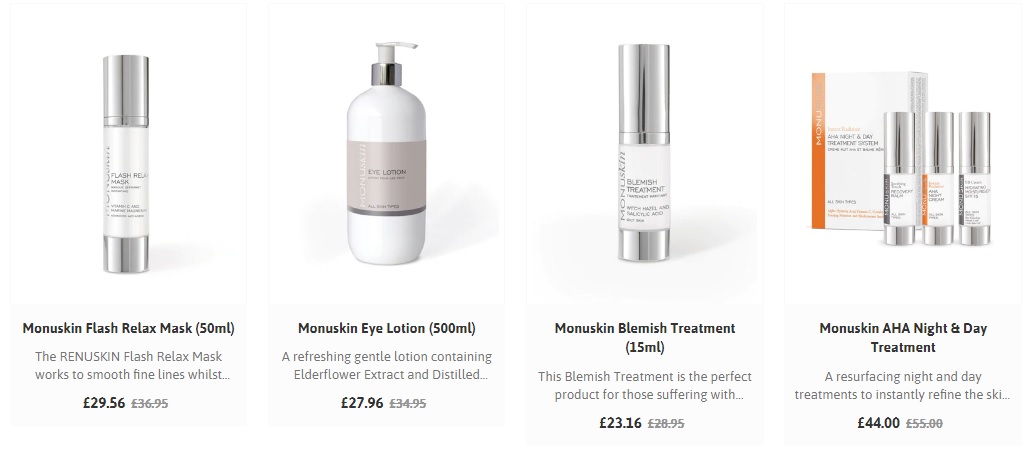 In Review; Monuskin Flash Relax Mask (50ml)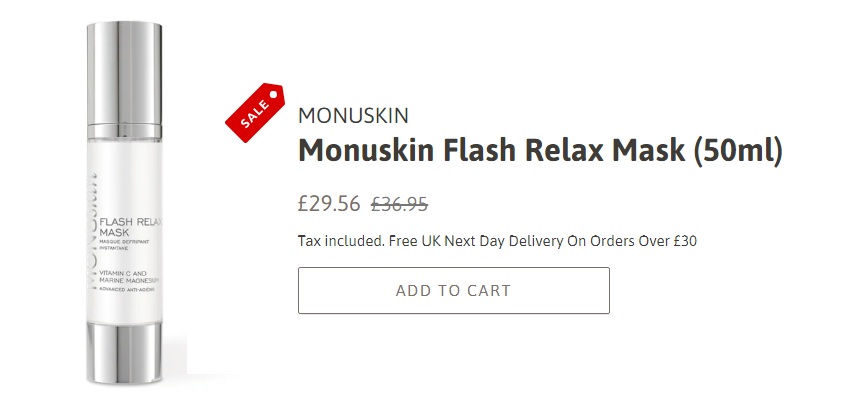 Paraben free formulation and perfect for mature or dry skin the RENUSKIN Flash Relax Mask works to smooth fine lines whilst firming facial contours to give you an instantly more youthful and radiant complexion.
A careful combination of Ginseng and Magnesium gently relaxes the muscles to provide a smoothing and lifting effect to ensure skin looks and feels toned and tightened. A blend of Vitamins C and B5 naturally enhances skins radiance whilst restoring moisture and intensively hydrating. Skin tone and textured is balanced to ensure the face looks visibly brighter and lighter.
Directions For Use: Use once or twice a week. Apply the RENUSKIN Flash Relax Mask to clean skin, avoiding delicate eye and lip areas. Massage in well then leave for 5-10 minutes. Remove with lukewarm water using sponges or damp cotton wool. Slight tingling sensation may be experienced.
In Review; Monuskin Eye Lotion (500ml)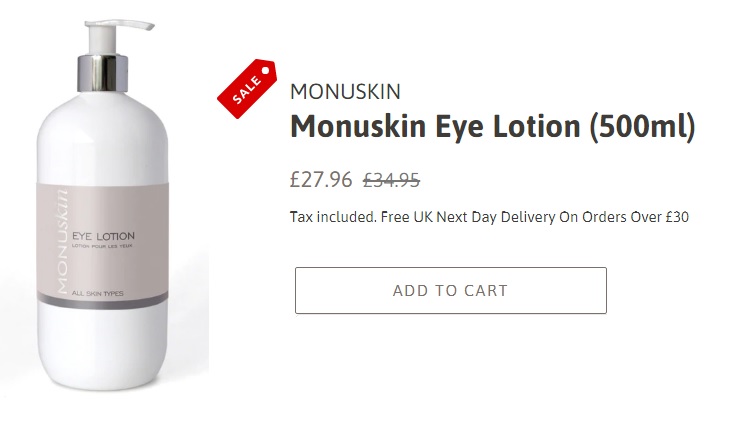 Perfect for all skin types this refreshing gentle lotion containing Elderflower Extract and Distilled Witch Hazel. Monuskin Eye Lotion soothes and helps reduce puffiness, leaving the eyes looking clear and bright. A great eye product to apply before a night out.
Directions For Use: Use morning and night after removing all traces of cleanser or eye make-up remover. Apply lotion with cotton wool pads and gently wipe around eye area. As a compress, thoroughly moisten cotton wool pads with the lotion and place over eyes for 10 – 15 minutes
In Review; Monuskin Blemish Treatment (15ml)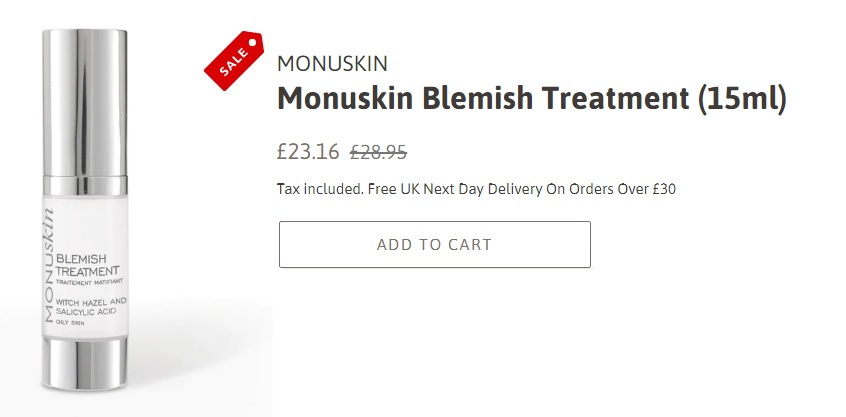 Perfect for oily or spot prone skin this Monuskin Blemish Treatment is the perfect product for those suffering with excess shine, congested pores and persistent breakouts. It tackles these concerns head on to leave skin feeling calm, comforted and refreshed. A combination of intelligent active ingredients ensures that skin is naturally protected whilst reducing the appearance of scarring. The added exfoliating action of Salicylic Acid and Papaya Enzymes make this a multi-purpose product that can also be used to tackle in-growing hairs.
Directions For Use: Pump half a pump onto a cotton bud and then apply directly to the area. Apply morning and evening for blemishes, can also be applied more frequently for persistent blemishes or ingrowing hairs on the body.
In Review; Monuskin AHA Night & Day Treatment Set

A Monuskin resurfacing night and day treatment instantly refine the skin. The included AHA Night Cream will even tone and brighten your complexion. This treatment will soften, moisturise and smooth the skin's micro-relief to reduce the appearance of fine lines and imperfections related to sun damage. This special treatment is enhanced by a light floral bouquet with fresh Frescia top notes. Please Note – Not suitable for hypersensitive or vascular complexions.
Set Includes:
• AHA Night Cream 15ml
• Recovery Balm 15ml
• Hydrating Moisturiser SPF15
Directions For Use: Gently massage the AHA Night Cream onto clean skin over the face and neck until absorbed. Use for 3 consecutive nights. We recommend using MONU Recovery Balm as you day moisturiser along with MONU Hydrating Moisturiser SPF15. A seven day break must be taken before you start another 3 night course. The pack should contain enough product to carry out a 6 week course.
Sunburn Alert: This product contains an Alpha Hydroxy Acid (AHA) that may increase your skin's sensitivity to the sun and particularly the possibility of sunburn. Use a sunscreen, wear protective clothing, and limit sun exposure while using this product and for a week afterwards.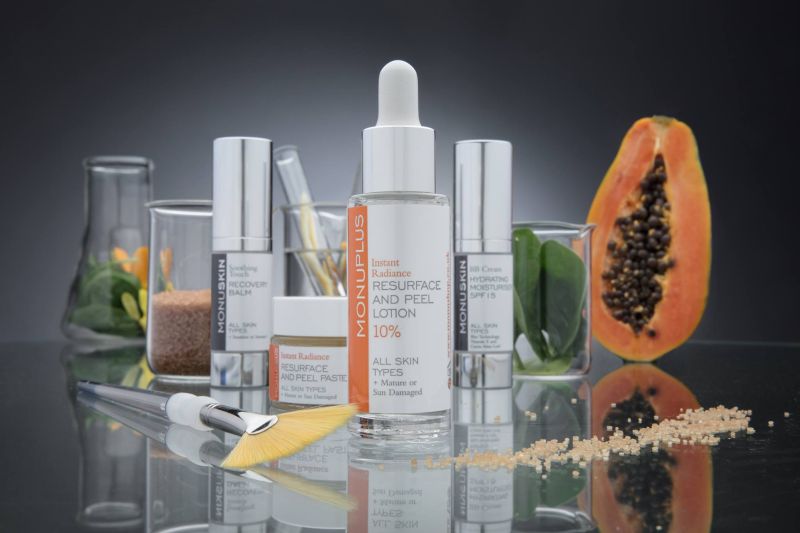 Shop Monuskin products on sale @BeautyFresh