Laser hair removal is one of the easiest ways to improve your skin and remove unwanted hairs from various body parts. Be it the face, lips, neck or shoulders, even legs and arms, laser hair removal is painless, easy to use, clinical and accurate making battery powered laser hair removers one of the most popular ways to get rid of any unsightly hair growth for those with darker pigments.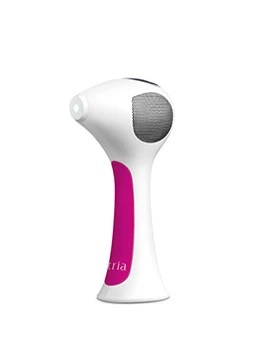 The Tria Hair Removal Laser 4x seen here in fuschia pink is one of the most popular laser hair removers on sale on the BeautyFresh website and with thousands of positive reviews as well as positive customer comments about the products ability, battery life and ease of use it is no wonder so many people are choosing this brand of laser hair remover over others.
Tria Hair removal laser 4x is the first and only clinically-proven laser available for home use. The Hair Removal Laser 4X uses the same diode laser technology preferred by dermatologists to target and permanently disable the hair follicle to stop hair growth for permanent results…
Tria Hair Removal Laser 4x Features — LED display — The 4X features a unique interactive LED display that guides you through each treatment, safely and effectively. Fast and powerful —Specially designed so you can be well on your way to laser smooth skin…. Longer battery life — With a 30-minute battery life, Tria Laser 4X is ideal for covering multiple face and body parts during each treatment.
Recommended skin tone: — The Hair Removal Laser 4X is designed to work on naturally light brown to black body hair. Because the Hair Removal Laser 4X works with the dark pigment in the hair, lighter hair colours such as white, blond, red, or grey will not absorb enough of the laser's energy to disable the hair follicle.
Note: Hair colour in one area can be darker or lighter than hair colour in another area, so check the hair in the area you wish to treat.

Buy a range of Tria products on sale @BeautyFresh…