Crystal Clear have created a highly effective range of clinical strength moisturisers that are used within the professional clinic and salon treatments but also clients can continue that professional led treatment approach at home. Available in many different formulations such as serums, gels, creams, oils and moisturisers are absolutely an essential defense against skin dehydration.
50ml
Take control of the shine
Crystal Clear mattifying moisturiser provides an effective solution for oily and problem skin. Packed with active ingredients including precious stone Tourmalia to take the shine off oily or problematic skin. This mattifying moisturiser is the perfect daytime moisturiser offering potent triple action relief.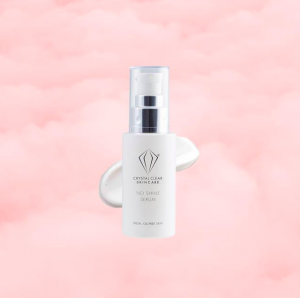 YOUR #NOFILTERPOWERSERUM
Pharma Grade Hyaluronic Serum
30ml
For when you need a second skin
If you are looking for an instant beauty fix while providing the skin with intense hydration look no further as Crystal Clear's latest serum on the block achieves results in literally 30 seconds, but not to be mistaken with products that create a glue effect Crystal Clear pure hyaluronic works in several ways. Crystal Clear use a combination of high molecular weight and low molecular weight Hyaluronic Acid in the serum which acts like a magnet to the skin. This provides the skin with an instant burst of hydration and moisture-binding power from the high molecular weight Hyaluronic Acid to instantly plump and provide a firming effect. While the low molecular weight can penetrate deep into skin and bind moisture.
25ml, 60ml & 120ml
Crystal Clear Skin Repair moisturiser is one the salon's firm favourites and is a huge seller. Perfect for both the ladies and the gents this multitasking formula is designed to act as an all-round moisturiser and offers immediate hydration and lasting results, this non-greasy formula is the product of choice for all skin types and ages.
Clinically proven to restructure the skin.
Suitable for all skin types.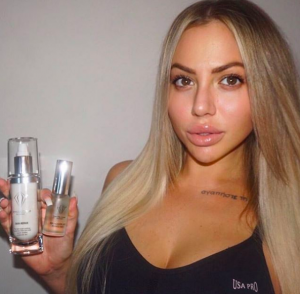 Intense Anti-Ageing Moisturiser
25ml & 50ml
Crystal Clear Anti Ageing Moisturiser is like a shot of botox to the skin and delivers an instant hydration hit. Suitable for all skin types especially dry, dehydrated and mature skin. This lightweight but intensive moisturiser, is a perfect choice for skin that needs that little bit more. Packed full of high percentage anti-ageing ingredients such as Matrixyl 3000, Bio-peptides and Synake, hailed as 'Botox in a bottle'.
25ml & 100ml
Crystal Clear Protect & Repair includes highly efficient sunscreens and offers both UVA 20 and
UVB 40 SPF protection. It also contains anti-ageing actives to not only protect but also hydrate. Vitamin E offers excellent anti-oxidant properties while Lupine Extract and Thermus Thermophilis help prevent sunburn, dehydration and ageing. Its photostability offers long-lasting skin protection too.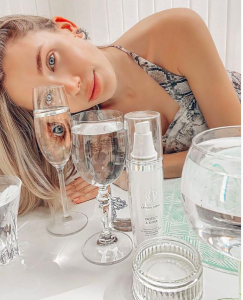 25ml, 60ml & 120ml
Skin Brightening Complex is Crystal Clear's salon professional product and is a clinically proven treatment-based product to treat skin that has lost its radiance or is exhibiting uneven skin tone, sun-damage, age spots, excessive skin pigmentation marks or acne prone skin. Suitable for all skin types and colours.
In its clinical trials after one month of use that skin becomes brighter more radiant with excessive pigmented areas diminishing. The skin becomes more homogeneous, brighter and radiant.
Rewind 10 Super Charged Face & Neck Moisturiser
60ml
As we age our skin isn't as resilient to time as we'd like it to be. As the years pass, we lose some of the 'bounce' from our skin. The ability to snap back and look fresh and glowing after a long night isn't the only thing that wanes. Unfortunately, with ageing comes the near inevitability of wrinkles, fine lines and hyper-pigmentation hormonal fluctuations, combine this with any additional sun damage we have, and our age is often betrayed on our faces.
25ml & 50ml
Radiance treatment for bright, dewy skin.
Crystal Clear believe that everyone has it within them to shine, which is why they have created one unique formula that solves a wide range of skin problems, to leave you looking youthful and radiant whatever your skin type.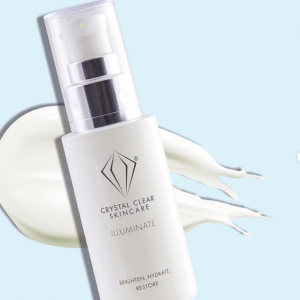 Illuminate Daily Radiance makes the ideal illuminating treatment product as it contains radiance-renewing light reflective particles that instantly wake up the skin and create the perfect base for long-lasting luminous make-up while getting to work on brightening and hydrating the skin.