The Advanced Nutrition Programme Skincare Ultimate is the Gold standard pack targeted for those who want healthy skin, nourished, strong hair and nails; and a lighter and brighter complexion.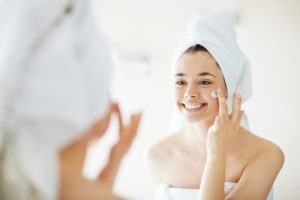 Complementing all the hard work of your favourite moisturisers, serums and cleansers, this Skincare Ultimate box contains 28 days' worth of five of the brand's supplements to improve your skin, nail and hair health.
The Skin Antioxidant complex stars seven super plant nutrients that are crammed with antioxidants to protect skin from damaging UV rays (even artificial light), pollution and free radicals which could all lead to premature ageing; the Skin Vit A+ complex is charged with vitamin A and D to encourage cell renewal and rejuvenate lacklustre skin; the Skin Omega+ combines omega 3, from sustainable fish oil, and omega 6 from evening primrose oil – with the addition of vitamin A – to ensures skin cells are kept in tip-top condition, boosting hydration levels, improving radiance and prolonging a youthful complexion; the Skin Asta-Boost contains astaxanthin and biotin to nourish and strengthen hair and nails; the Skin CoQ10 lightens and brightens your complexion, evening out skin tone, while the addition of pine bark extract protects collagen and elastin.
In combination, these wonder-working supplements deliver 18 super nutrients to your body, reducing the appearance of pigmentation, boosting radiance, hydrating, protecting from environmental aggressors, smoothing, reducing the appearance of wrinkles and fine lines, improving elasticity, maintaining healthy skin cells, heightening hair health and improving the appearance of nails!
All ingredients are of exceptionally high quality, with full traceability back to their origins and free from artificial flavourings, synthetic colours or genetically modified ingredients.
Housed in eco-friendly, plastic-free, recyclable paper packaging – even the ink is vegetable-based and eco-friendly – these supplements are total do-gooders to both your skin and the environment.
What's not to love?
Skincare Ultimate pods of supplements are so handy and makes you remember to take them every day …also SO convenient for holidays! The 28-day supply contains 140 capsules which does feel like a lot but when you first use it, but you will then realise that the amount is just perfect… I really felt that my skin was improving, especially after 28 days. It was clearer, felt hydrated and looked healthier. I am looking forward to seeing the long-term effects of taking these supplements!…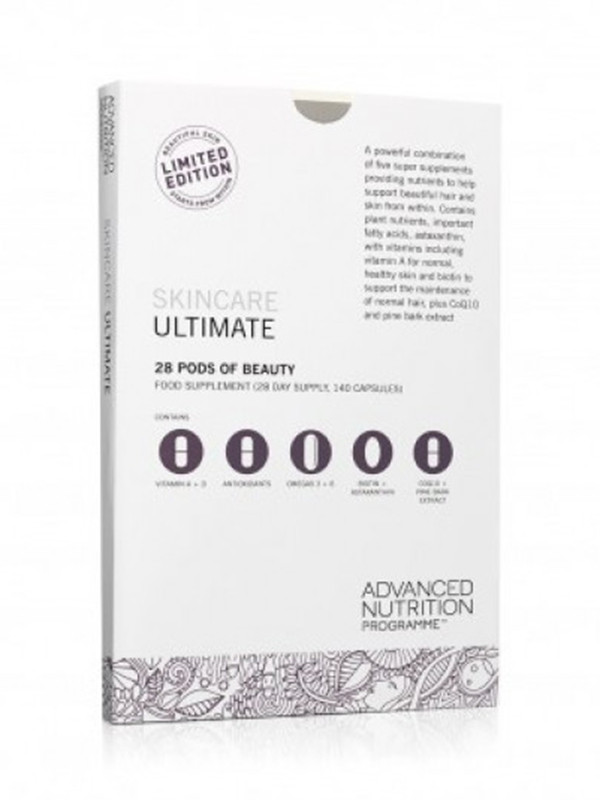 SKINCARE BOX ULTIMATE BENEFITS
• Contains 18 different super nutrients
Reduces the appearance of
• Skin pigmentation
• Lightens and brightens skin
• Helps to improve skin smoothness and
• The appearance of wrinkles
• Contributes to healthy hair
• Improves the appearance of nails
• Contains the powerful antioxidant astaxanthin which provides support and protection across every layer of the skin
• Maintains healthy skin
• Helps to improve skin elasticity
Directions for Use
• Take the contents of one pod (containing five supplements) daily with a meal or as your health professional advises.
• For best absorption take with a main meal.
• Do not exceed the stated recommended daily intake.
Buy ANP Online @BeautyFresh UK