Below we outline the top 5 products sold by units over the past 12 months here at BeautyFresh. Be it skin care or skin care capsules, even a skin purifier and face foundation make it onto the list of top products sold this year, so without further ado here are (in order of quantity sold) are the top selling beauty and make-up products of 2021…
Advanced Nutrition Programme Skin Biome
Formulated specifically for stressed out skin and problem skin, Skin Clear Biome™ is a pioneering supplement harnessing the benefits of microbiome technology. Skin Clear Biome™ synergises four specific strains of bacteria and yeast selected by Advanced Nutrition Programmes nutrition and scientific experts for their research-backed impacts on the underlying causes of problem skin. The unique combination helps support gut health, maintain immunity, soothe irritation and oil production making it one of the best selling products of all time here @BeautyFresh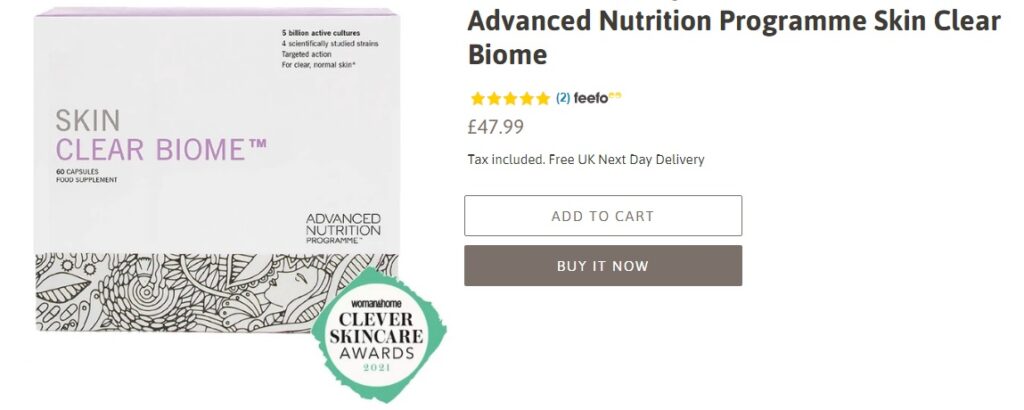 Buy Skin Clear Biome online @BeautyFresh UK
***
Advanced Nutrition Programme Skin Accumax Capsules
Up next in the top selling products of the past 12 months is another offering from the Advance Nutrition Programme, and again inline with healthy skin the award-winning Skin Accumax completely transforms the behaviour of problematic skin and comes in various sizes including 60 capsules, 120 capsules, 180 capsules and 200 capsules.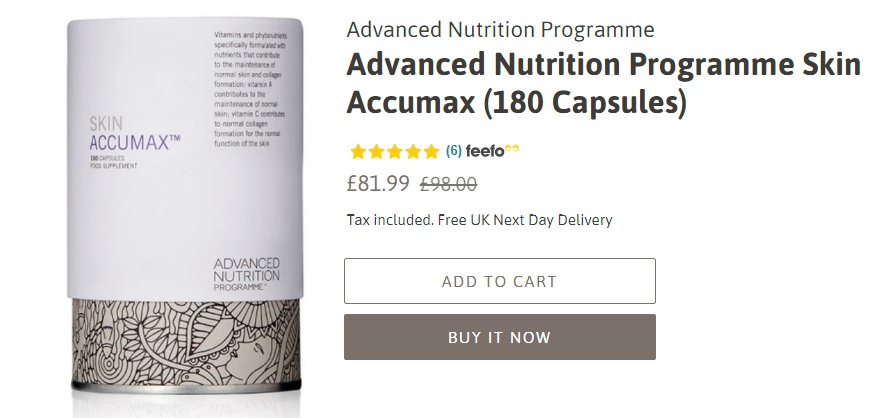 Learn more about this unique product in this short video from Advanced Nutrition Programme…
Buy Advanced Nutrition Programme Skin Accumax (180 Capsules) online @BeautyFresh
***
Clinisoothe+ Skin Purifier 100ml & 250ml
Clinisoothe+ Skin Purifier protects and purifies your skin from environmental pollutants that cause ageing, breakouts and irritation. Purify, cleanse, soothe, balance, protect, recover and calm skin in one revolutionary product formulated for daily use. Available in a small 100ml bottle as well as a 250ml bottle this top of the range skin protection agent offers users a daily solution to protection exposed skin from pollutants and environmental factors.

Buy Clinisoothe+ Skin Purifier 100ml & 250ml online @BeautyFresh
***
Jane Iredale PurePressed Base Mineral Foundation Refill
This luxurious foundation refill is the 4th most popular item for sale over the past 12 months here at BeautyFresh, available in a variety of shades PurePressed Base Mineral Foundation provides an SPF 20 and all the same benefits, with the addition of protective antioxidants: pine bark extract and natural vitamin E, packaged in a neat, mirrored compact. Slightly sheerer and more matte than the loose powders, PurePressed Base is available in twelve shades, with the addition of twelve more Global colours to suit darker skin tones…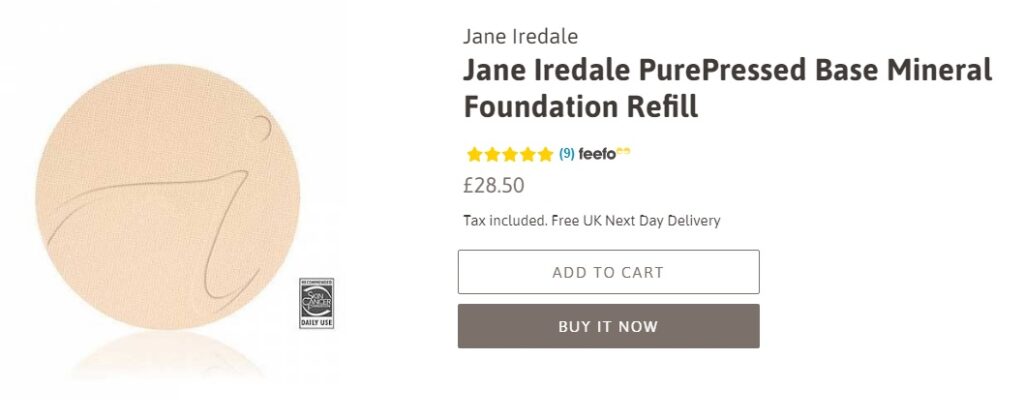 Buy PurePressed Base Mineral Foundation online @BeautyFresh
***
Vita Liberata Fabulous Self-Tanning Tinted Lotion (200ml)
Up at No.5 in the top selling products of the past 12 months this Vita Liberata Fabulous Self-Tanning Tinted Lotion is a fabulous Self Tanning Tinted Lotion easily glides onto the skin and delivers a deep, radiant tan over the next 4-8 hours. Enriched with organic botanicals to soothe and condition skin whilst delivering a radiant tan that develops over 4-8 hours and dries in seconds. The ease of application makes this the ideal product for novice tanners too…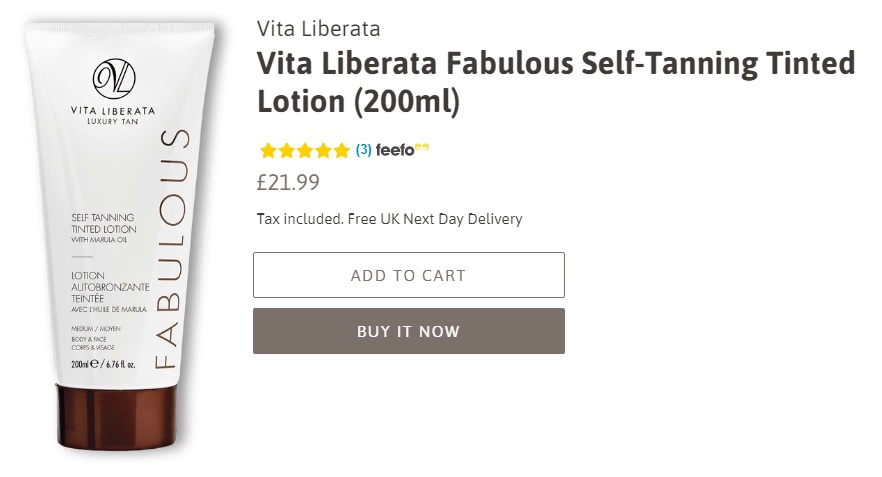 Buy Vita Liberata Fabulous Self-Tanning Tinted Lotion (200ml) online @BeautyFresh