Happy Gut
Clear Skin
A next generation supplement innovation for problem and stressed skin. Unique, patent-pending microbiome technology balances the skin from deep within.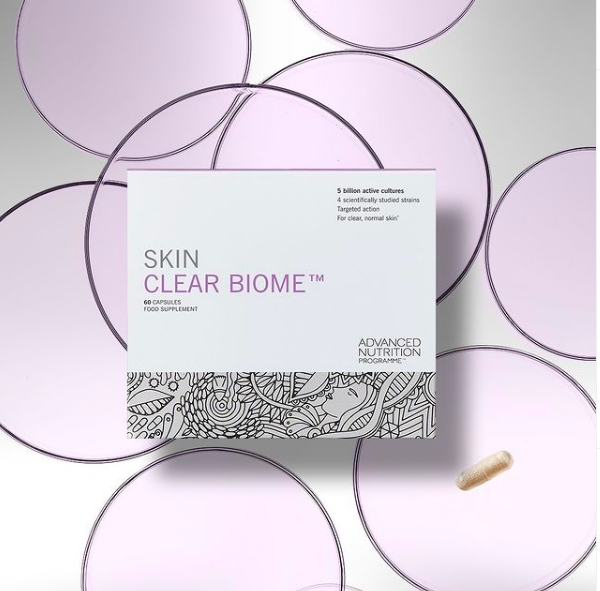 Friendly bacteria: 5BN live cultures
Zinc: To support and balance
4 Skin specific strains of bacteria
For problem and stressed skin
Balances Inside and Out
Targeted Action
Formulated specifically for stressed and problem skin, Skin Clear Biome is a pioneering skin supplement, harnessing the benefits of innovative microbiome technology. Four skin-specific strains of beneficial bacteria fused with zinc target complexion imperfections. This unique synergy balances and clarifies skin from within.
Featuring patent-pending biome technology Skin Clear Biome is a next-generation supplement, formulated by Advanced Nutrition Programme experts to nurture the connection between a healthy gut and balanced skin.
Designed to balance the body from the inside out: Skin Clear Biome feeds the gut with beneficial bacteria to support, clarify and brighten skin. Targeting complexion imperfections to support normal, clear skin.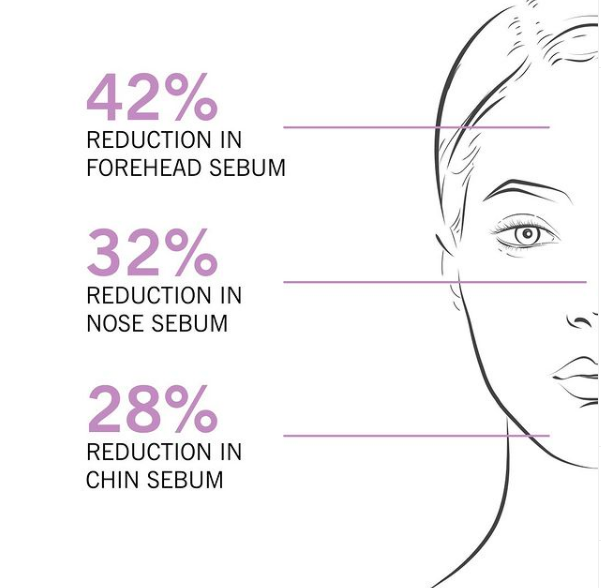 Key Benefits
Works from the inside out to clear and clarify complexion
Designed to improve skin quality
Balance the skin's natural barrier
Targeted action to support problem and stressed skin
Brightens skin
Helps support gut flora
Supports skin health and immunity
Powerful Results
Testers reported fewer breakouts, balanced sebum levels and faster healing, as well as improvements to skin confidence and comfort. Advanced Nutrition Programme pilot study skin analysis found:
42% reduction in forehead sebum
32% reduction in nose sebum
28% reduction in chin sebum
What makes Skin Clear Biome special?
Unique patent-pending formula, designed for problem and stressed skin
Expertly curated selection of skin-friendly bacteria for complexion imperfections
Balanced the skin from deep within: feeding the gut with beneficial bacteria to support, clarify and brighten
Four specific strains of bacteria selected by ANP experts for research-backed impacts on the underlying causes of problem skin.
Unique bacteria combination supports gut health, maintains immunity, reduces irritation and regulated oil production.
Strains are synergised with zinc to further boost skin balance and complexion clarity
Live cultures are encapsulated in vegetable capsules made from plant fibre. The strains sit within a protective matric which provides superior protection, allowing the strains to reach the gut alive.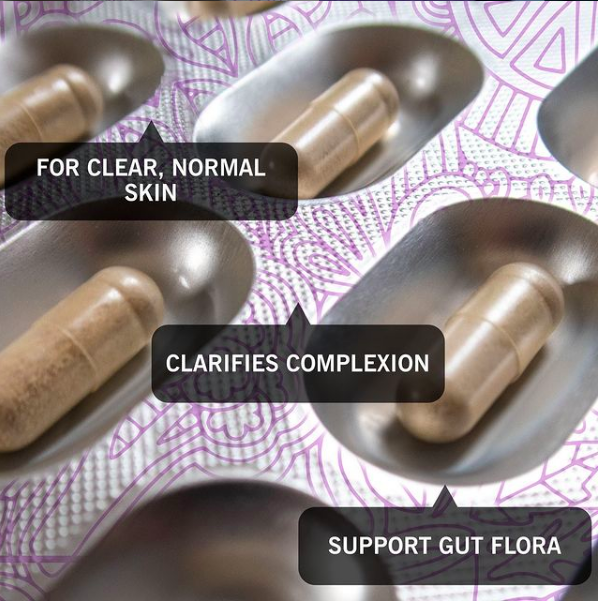 Who is Skin Clear Biome for?
Those experiencing problem skin
Stressed complexions and those suffering with stress
Aggravated or compromised skin
Those looking to support a normal, healthy gut flora
Those suffering from blind blemishes (under the skin bumps)
Skin in need of balance
Shop yours here: Skin Clear Biome