MATIS, the Parisian luxury skincare brand is very excited to launch Hyalushot-Perf, another amazing product in the Corrective line of products.
Reponse Corrective offers the cosmetic alternative to aesthetic medicine. Inspired by cosmetic surgery techniques, it responds to the first ageing signs of men and women from the age of 30 years old to deliver a youth-boosting action and a perfect experience of French-style luxury.
Made from naturally fermented coconut water, the Hyalushot-Perf Biocellulose mask covers the skin with a thin membrane that fits snugly over the face for a "second skin" effect, allowing for optimum penetration of active ingredients.  
Its hydrating Hyaluronic Acid-enriched formula coupled with the hydrophilic qualities of brown seaweed acts both at surface level and in depth. Hyaluronic acid is a very important building block of the skin which plays an essential role in the integrity of the skin structure and in the regulation of skin hydration. The brown algae extract (Laminaria Digitata) moisturises, prevents dehydration, and protects the skin from external aggressions providing long lasting hydration. Aloe Vera is also present in the Hyalushot-Perf formula. Composed mainly of water, it provides multiple benefits including hydration and a soothing sensation. It also contains many vitamins, minerals and trace elements which participate in the skin regeneration process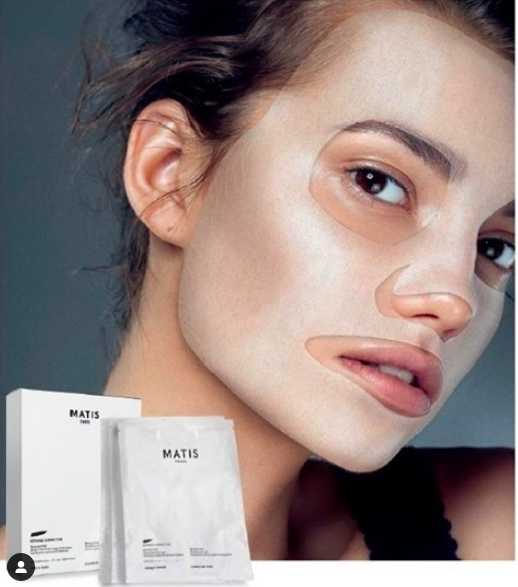 This Biocellulose mask is created with great respect for the environment, it is 100% natural, 100 % biodegradable and 100% compostable and it is also made in France for a low carbon footprint.
Perfect for special events, trips and as part of your weekly skincare routine, this hydrating cocktail will make your skin shine, wrinkles and fine lines will be smoothed and the epidermis will be left plump and deeply hydrated.
RRP: £49.24 for a box of 3 masks. Available now at www.beautyfresh.co.uk