There is bigger and bigger demand for multi-purpose make up products that also offer the benefits of skincare. Hyalu Liss is the new Matis Paris primer that was created to address this exact requirement as well as the requirement for a flawless make up base with anti-ageing action on two levels: filling wrinkles and smoothing the skin's micro-relief.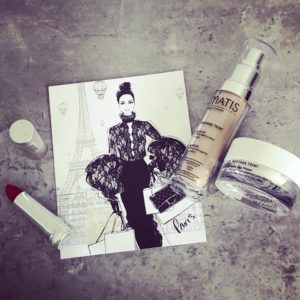 How does it work?
Hyalu Liss uses filling technology based on the use of microspheres made from Hyaluronic Acid. These biospheres increase in volume within the skin, where they create a re-plumping effect of the tissue resulting in immediate smoothing of fine lines and restoring volume to the upper levels of the skin.
Smoothing Micro-Powders, also present in the product's formula, create a smooth, second-skin texture with a velvety feel and erase imperfections leaving the skin looking smooth and even.
Application
We suggest applying Hyalu Liss in the morning, after daily moisturiser and before foundation.  A pearl-sized bead of the product is enough to erase wrinkles, lines and enlarged pores.
Pat delicately using the fingertips lightly smoothing out over the entire face (going from the centre outwards) or on a localised area (e.g. crow's feet). Hyalu Liss Primer can be used on its own for an even skin tone without make-up.