Matis Paris, one of our amazing luxury skincare brands which was established in 1936 in Paris, celebrates the amazing win of 3 awards at the 2020 Beauty Shortlist Awards.
Cell Expert, the brand's signature beauty elixir, won the Best Facial Elixir Award. Cell Expert, contains Matistem CC, a Matis-Exclusive active ingredient extracted form white rose stem cells which boosts cells regeneration and protects the skin's stem cells.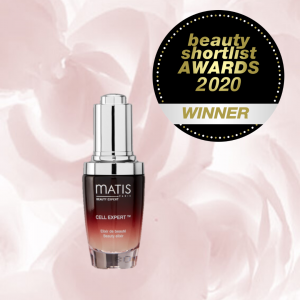 Olea-Science, a serum that has always been a consumer-favourite, brought the Best Serum (Age 50+) award to the brand.  This care is concentrated in benefits and specifically designed for devitalized skin. The formula combines an active ingredient sourced from centennial Masticha trees found in the Greek island of Chios (targeted action on youth-building proteins) with precious oils (protective and regenerating action).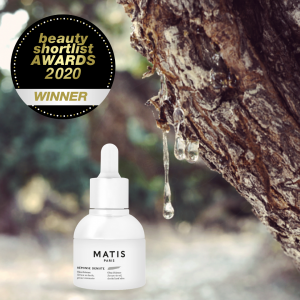 Finally, QuickLift, the Matis foundation with the moisturizing, smoothing, firming and plumping effect, won the Best Foundation Award. QuickLift contains Hyaluronic Acid Spheres for express filling and smoothing. These water-hungry components, initially dehydrated, rehydrate themselves in the skin and fill in wrinkles and fine lines.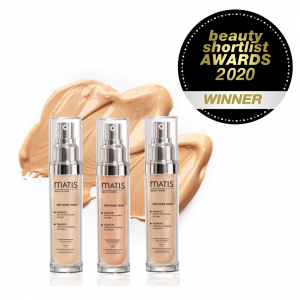 Founded in 2012 by beauty journalist Fiona Klonarides, the Beauty Shortlist awards have grown organically into the UK's leading indie beauty awards, going global in 2017. The awards are sponsor-free, ad-free, partnership-free, 100% independent, judged by industry experts (3 panels in UK, USA & Australia) and completely trusted by consumers.
Laurence Bonard, Matis Paris International Director, added: "We are honoured to have achieved an amazing 3 awards for our products at the prestigious Beauty Shortlist Awards. We are always striving for excellence and we will continue formulating state-of-the-art skincare."
You can find our whole Matis Paris range here.