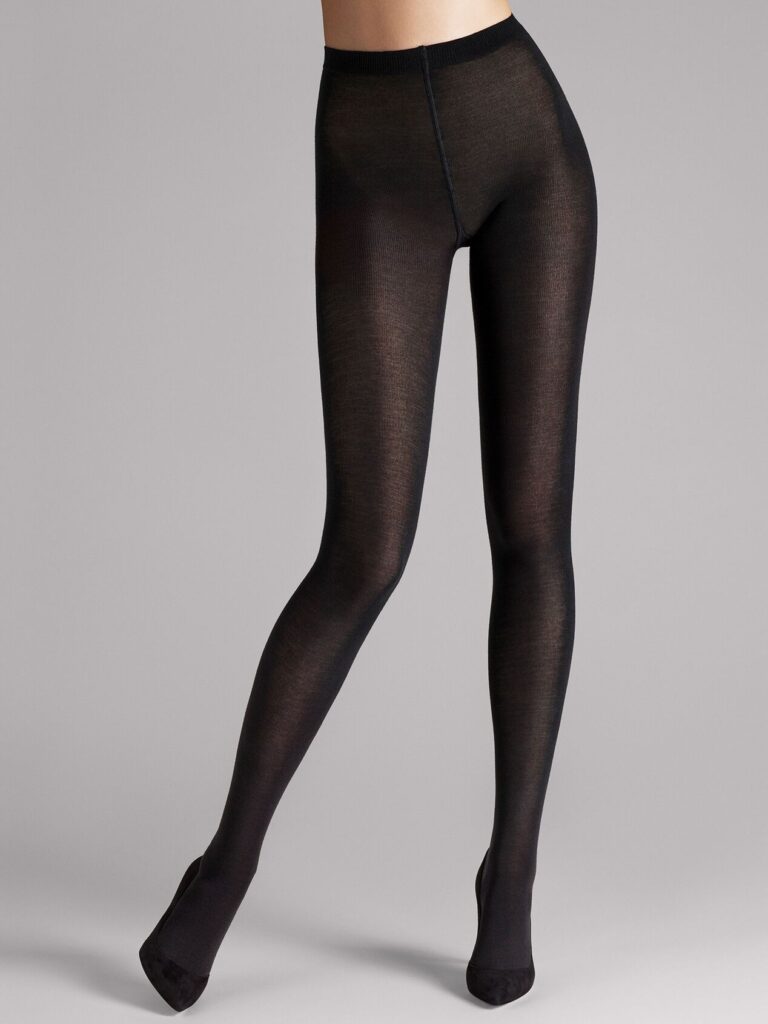 Autumn is right around the corner, and that means it's Merino wool season. Nothing pairs better with a crisp evening and warm beverage than fine Merino wool. The cut, feel and attention to detail of Wolford's Merino Tights set them apart from typical wool.

Merino is finer and softer than regular wool and its natural ability to modulate temperature make it an ideal choice for that time of year when conditions can shift quickly.  
Wolford Merino Tights are sensationally insulating, beautifully striking: An elegant wardrobe is also the order of the day on cold days with these classy tights. Their high Merino wool content guarantees unbeatable comfort and the wonderful feeling of looking good.
The wool features high moisture absorption, ensuring a pleasant feeling on the skin
Soft, comfortable knitted waistband
Reinforced toes, sole and heels for enhanced durability.
New wool gusset
An insulating styling partner for cooler days.