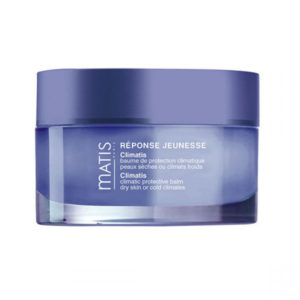 Matis Reponse Jeunesse Climatis is a climatic protective balm suitable for all skin types exposed regularly or seasonally to cold climates and/or intense climate variations. A shield of protection, Climatis helps restore a skin protection barrier to deal with environmental conditions (cold, wind, dryness, bad weather, etc.).
Climatis is a fantastic moisturising cream to shield and protect my skin that is regularly exposed to the outdoors – be it dog walking, running, skiing, farming, this product is for you!
I suffer with dry skin, so this protection cream is perfect for me. It's a virtual bodyguard for my skin!!!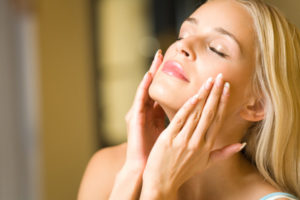 Main Active Ingredients:
-Matisurvie Triple Protection: this active is composed of a lipid extract of golden algae (Laminaria ochroleuca) which allows dry skin to rehydrate under severe winter conditions. It also helps prevent dehydration during environmental stress (heat or osmotic shock, biological effects of sunrays on the skin).
-Kokum Butter: from the Garcinia Indica almond, this tree from India is rich in unsaturated fatty acids which give nourishing, protective, soothing, softening and regenerating actions to the skin.
-Shea Butter: rich in triglycerides, vitamins and unsaponifiables, it has regenerating and softening properties.
Application: I apply Climatic every morning and evening to my face and neck.