You can not under estimate how important it is to keep skin hydrated on a daily basis. The effects of anything else we use on our skin will be dramatically reduced if the skin isn't hydrated in the first place. The products you use won't penetrate correctly and therefore you won't see the impressive results you're after or maybe other people boast. Worse, you won't notice much change to your skin."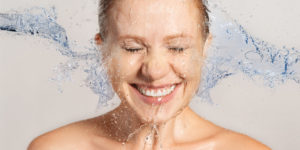 Hydrate all year round
A lot of people understand this but make the mistake of only applying it when it's hot or when they're travelling but Beauty Fresh is certain, "You need to look after your hydration every single day, all year round – it's not just a summer thing. If you know any keen runners or you are one yourself, you'll know they talk about hydrating the day before big races. If you are hydrated, your body feels better and can perform better. The same is true for your skin. If you've got an important day ahead or glamorous night out – hydrate well the day before and you'll notice a sparkle. Your skin will feel lighter and brighter to you. And people will notice!"
What is your secret to keeping your skin hydrated?
Liquid intake is key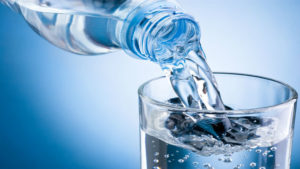 Cerys from Crystal Clear: "Obviously liquid intake is the most important thing. I drink a lot of cold water, love smoothies and protein shakes but people worry a lot about caffeine. Everyone has a contradicting theory but coffee or tea are still fine for hydration, as long as they're not the main part of your liquid intake. As always, it's about moderation.
Tonics & spritz will add to hydration
But if you want to go a little further – Crystal Clear Revitalising Tonic is a daily must throughout the year for me. It's permanently on my desk, in my car, in my handbag! In the summer or on holidays I keep it in the fridge and use it as a hydrating spritz. It reduces any risk of suffering with dehydrated skin."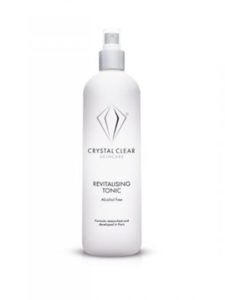 So there you have it. Drink lots, and perhaps invest in a hydration tonic or spritz if you want to go a little further. We hope you've liked this skincare tip from the top.