The cold season is here and our skin needs some extra TLC in order to stay protected,
nourished and radiant. On Beauty Fresh you can find a selection of skincare products that
will help keep your skin protected all winter long.
In extreme environmental conditions (cold, wind, dryness, bad weather etc.) the skin is in
greater need of a protection shield. Matis Reponse Jeunesse Climatis is a climatic protective
balm suitable for all skin types exposed regularly or seasonally to cold climates and/or
intense climate variations. Its velvety, creamy texture envelopes the skin in a cocoon of
softness and comfort keeping it hydrated and protected, soothed and regenerated.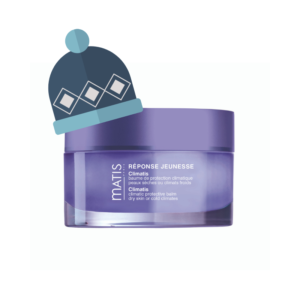 Another essential for your winter skincare routine is an SPF. Even when the sun is not
shining, the use of an SPF is necessary for the protection of the skin. Ultraviolet rays which
are the cause of sun damage and skin cancer are present all year long, no matter the
weather. On cloudy days it's only the visible sun rays not the UVB rays that are blocked.
Matis Reponse Jeunesse CityProtect 50 is an invisible protective fluid that protects the skin
from everyday oxidative stress (i.e. sun and free radical damage). Suitable for all skin types,
it is lightweight with a transparent, matt and non-sticky texture and can be applied either
under or over make up.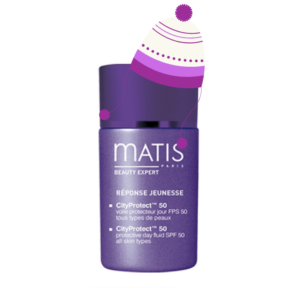 Hands usually suffer the most during winter. Exposure to extreme weather causes dryness
and often painful wounds. Matis Reponse Corps Youth Hand Cream SPF10 wraps the hands
in softness, moisturising and nourishing them. It also prevents the appearance of ageing
signs while helping to diminish and stop the pigmentation marks. It slows down the
photoaging thanks to the sun protection factor 10 and gives hands a velvety touch. Its light
texture gets absorbed easily and is non-sticky.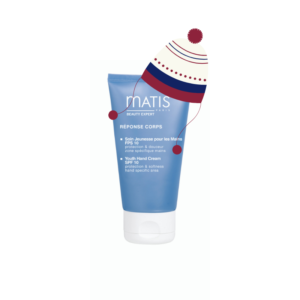 A winter-essential for your handbag!
Our skin often looks tired, dull and devitalised during the cold season. Matis Reponse
Vitalite Regenerating Cream brings a vitaminic cocktail to the skin boosting its radiance and
revitalising it. Containing a powerful A, C and E vitaminic complex, the regenerating cream
stimulates cells' vital functions and rebuilds the epidermis while bringing comfort to the
skin. The skin is restructured and protected and looks rested and luminous.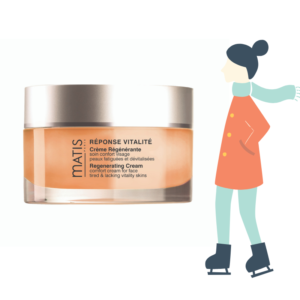 If you are looking for some extra care and comfort for the sensitive eye and lips area during
the winter months, look no further than the Matis Reponse Yeux Eyes & Lips Treatment
Mask. This treatment mask features all the benefits of its main active ingredient: marine
elastin. It nourishes and hydrates the eye contour and the lips and it leaves the skin supple
and comfortable. Marine elastin is activated after its first applications. It improves skin
flexibility and has preventive anti-ageing properties that help regenerate the skin around
the eyes and lips. Dehydration lines are softened, and the epidermis is protected from signs
of ageing.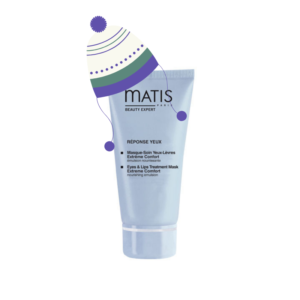 The well-being of your skin doesn't have to be compromised during the winter months.
With the Matis heroes from Beauty Fresh you can enjoy smooth, healthy and comfortable
skin all year long!