Over Exfoliation & Under Exfoliation – Skin Care 101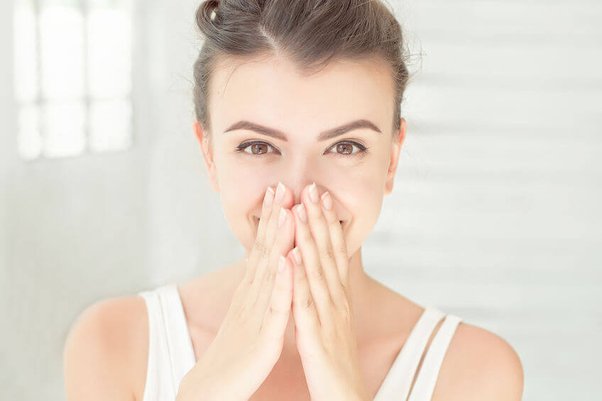 The world of exfoliates can feel a little complicated, yet it is without doubt the best thing you can do for your skin to get that radiant and glowing complexion. Polishing away dead skin cells delivers a deep-down cleanse, restores a smooth and less wrinkled canvas, retexturises uneven skin tone and decreases pore size.
In our younger years skin renewal occurs every 28 days and dead skin cells fall off without any help, but as we age cellular renewal slows down dramatically and by the time the cells reach the surface, they are far too tired to remove themselves. As a result, they are left clinging to the skin surface accentuating every little skin imperfection – and what's worse is that these dead skin cells will block your other skincare products from properly absorbing into your skin rendering them useless. If that wasn't enough to deal with, as you get older, there's decreased blood flow through the dermal capillaries. Fewer nutrients reach the epidermis, leading to thinning of the epidermis and a reduction in the barrier function. These changes lead to increased water loss and dry skin and skin cells end up receiving 30 percent less natural moisture!
There are two types of exfoliators in the skincare world: – Physical exfoliators and chemical exfoliators.
Physical exfoliators contain granules and are designed to buff the surface of the skin forcing dead skin cells to be eradicated. The downside of this type of exfoliator is that they can be abrasive causing micro-tears on the skin which in turn destroy the skin's protective barrier, creating irritation.
Chemical exfoliatorshave become the 'brainchild' of the exfoliating world and contain gentle acids or enzymes which cleverly dissolve the glue that bind the dead skin cells to the skin's surface melting them off the skin and revealing a clear, fresh and radiant complexion without causing any irritation.
Gatineau scientists have been revered in the skincare industry for their exceptional exfoliator innovations and they definitely did not disappoint when they crafted Gatineau Peeling Expert Pro-Radiance Anti-aging Gommage! Unveiled over a decade ago and yet year on year it continues to be bestowed the most 'innovative' exfoliator! In 2018 it won the Top Sante award for the 'best exfoliator'! Originally developed purely for the professional salon trolley it was created first and foremost for its high performance and efficacy in Gatineau's professional anti-aging facial treatments and due to its phenomenal results and sheer client demand it was eventually transported into the retail line-up.
A highly concentrated and sophisticated treatment product, Pro-Radiance Anti-aging Gommage is renowned for its exceptional age defying technology and has been expertly formulated to deliver smooth, soft, and radiant skin in just one treatment. This ingenious exfoliator is suitable for all types of ageing skin but because it doesn't contain ANY granules it is also suitable for sensitive and delicate skin types too!
Deemed either a quick fix or a luxurious facial treatment this incredible granular-free gooey yet indulgent cream (you could be forgiven into thinking it was even a mask) is powered by a blend of naturally derived enzymes which offer a professional peel from the comfort of your own home.  But it really is so much more than just an exfoliator.  It is a true multi-tasking product – I mean exfoliators are designed to remove dead skin cells but the Pro-Radiance Anti-aging Gommage goes one step further and actually replaces the dead skin cells with an abundance of skincare goodness. So in fact it ticks two boxes – that of an exfoliator and that of an anti-aging face mask.  It really is absolutely genius!
And the abundance of 'skincare goodness' comes from the addition of two super-powered oils – Jojoba and Sunflower Seed Oil. The combination of these nutrient-packed oils flood the skin with restoring antioxidants and conditioning essential fatty acids which are not only vital to bolster the skin's natural oil content but equally to diminish the visibility of wrinkles.

And then you have the 'new berry on the block' – The Lingonberry – which has an entire story of its own and is hailed for its anti-ageing properties.  Known by the scientific name 'vaccinium vitis-idaea', Lingonberries are considered a 'super fruit' by the Nordics and a real 'health promoting berry' due to the fact they are grown during short but very intensive summers with 24 hours of sunlight. The oil that is extracted from the seed is packed with exceptionally high amounts of anti-oxidants (in fact 5 times that of the mere cranberry), plus plant sterols and essential Omega 3 and 6 fatty acids which enables the skin to retain hydration, elasticity and MOST importantly density. (So, it will strengthen that fragile thinning skin).

And then there's the refreshing scent of menthol which not only revs up the micro-circulation awakening sluggish skin but restores the complexion vitality and that gorgeous rosy bloom.

And I just love the two techniques in which you can use this wonder product.

For time poor:  Apply a thin layer to the face, neck and décolleté and massage in until it turns from a glue like/ gum texture to a slightly slippy texture, then use gentle strokes to buff it off. Watch the dead skin just fall away and then rinse the excess.

For that cosy night in:   Apply a thick layer to the face, neck and décolleté and leave it to sink into the skin for at least 30 minutes.  Once the Gommage becomes translucent, loosen the edges and peel the mask off.  You will feel like you have lifted the lid on a brand new skin!

And because we know you will love it we are now offering it in a SUPERSIZE…  

Gatineau Peeling Expert Pro Radiance Anti-Aging Gommage (200ml)