The changing seasons can play havoc on the skin. In a recent study of 80 adults, levels of filaggrin, the protein that helps maintain skin barrier function, dropped between summer and winter. The study found that Natural Moisturising Factors (NMFs) were reduced, resulting in facial skin becoming much drier and textured in the colder months. Increasingly chilly conditions mean it is time for us to start preparing a new programme of skincare.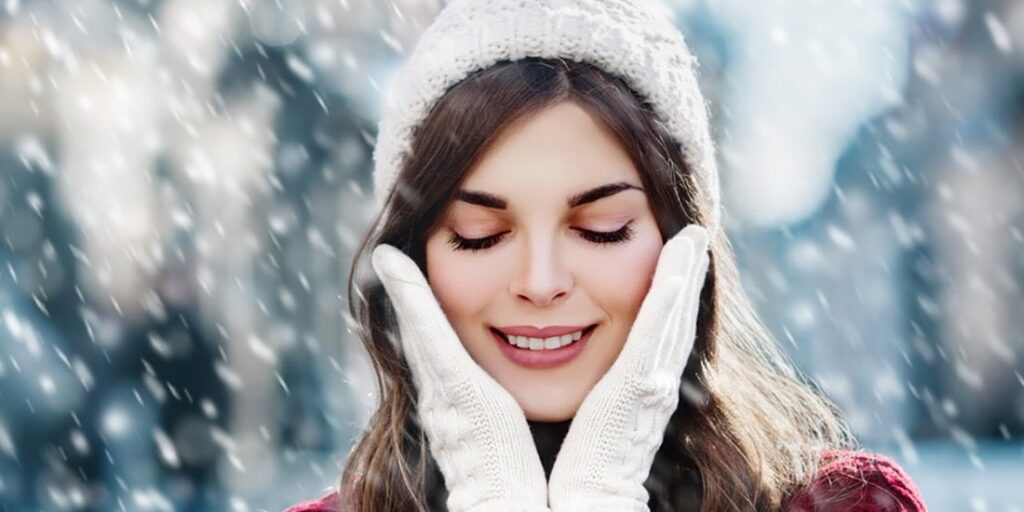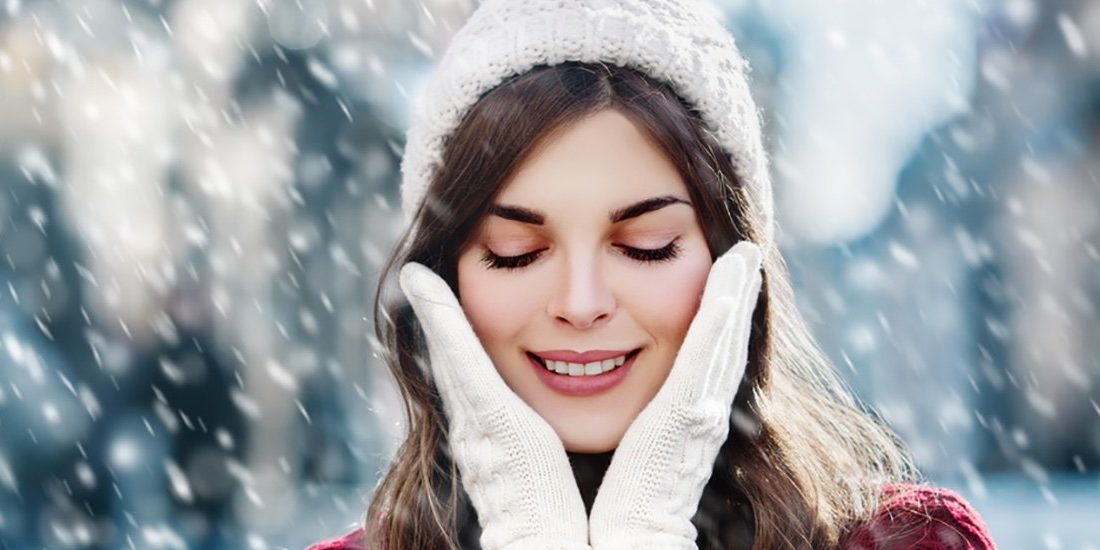 Temperature Control
Colder temperatures, harsh winds, central heating and dry air reduce the NMFs in the skin, leading to dehydration, roughness and flakiness. In addition to exacerbating dry skin conditions such as eczema and psoriasis, moving from centrally heated environments into the biting cold can cause broken capillaries and make rosacea worse.
Another factor to consider is your age. Oestrogen and progesterone levels decline as women get older which can result in dry skin, even in people who have never suffered from the condition before. A recent study found levels of fatty acids, in particular ceramides, decreased significantly with age, are dramatically depleted in winter compared with spring and summer. In this instance the issue may need to be addressed internally, as well as topically.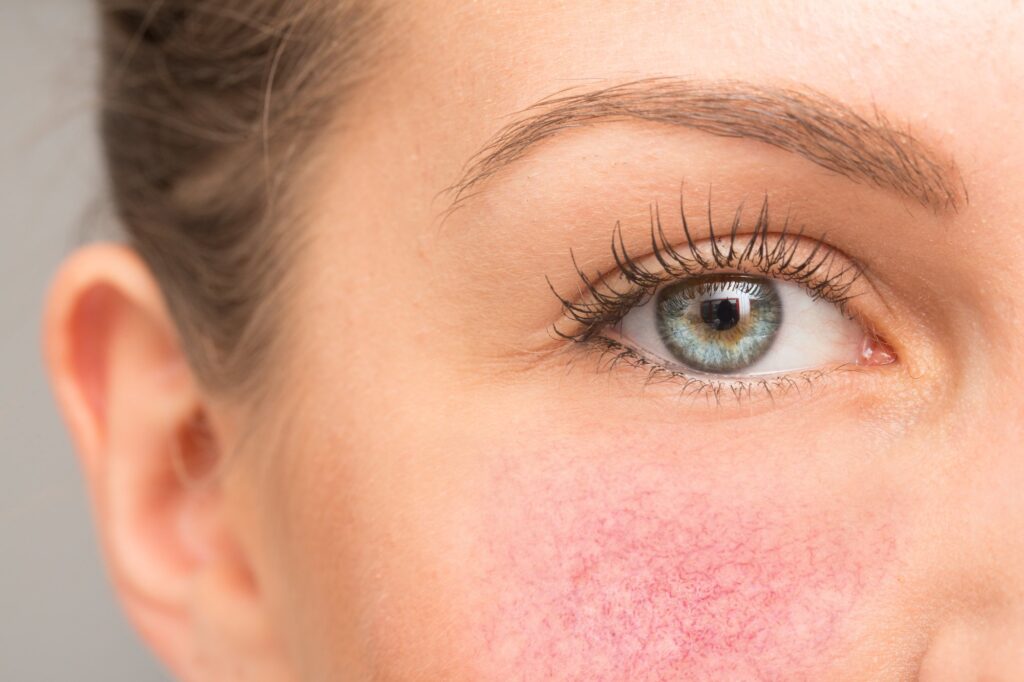 Safeguard with Fatty Acids
When the weather turns colder, it's often tempting to reach for carbohydrate rich, sugary comfort foods. Instead, increase the healthy fats in your diet such as nuts, seeds, oily fish and avocados, and include an omega oil supplement such as Skin Omegas+, to safeguard essential fatty acid levels.
Research suggests the fatty acids in fish oil can improve skin barrier function, inhibit UV-induced inflammation and attenuate dry skin.
Skin Omegas+ synergises omega 3 and omega 6 fatty acids with vitamin A to create a specialised sustainable skin-glowing formula. Skin Omegas+ carefully calibrates EPA and DHA from fish oil, GLA from evening primrose oil and vitamin A for notable benefits to hydration, skin smoothness and wrinkle depth.
The aim is to make healthy keratinocytes that product the right keratins and ceramides to maintain a healthy multi-layered stratum corneum and minimise transepidermal water loss. Support skin further by slotting in Skin Moisture Lock, which features ceramides, into your regime.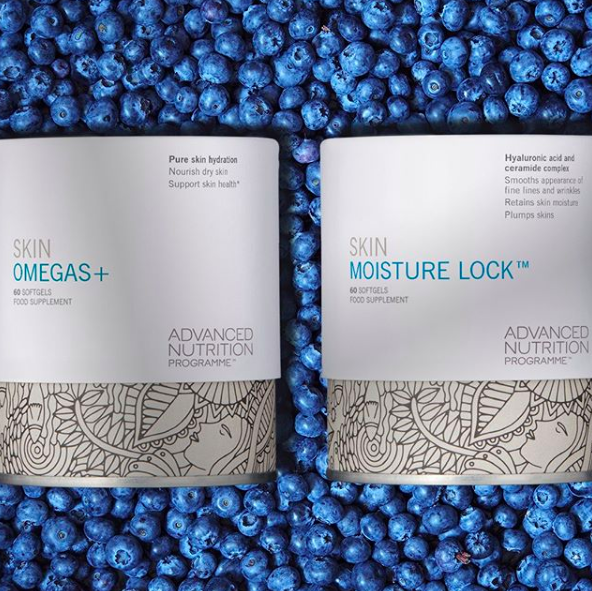 Turn down the ….. moisture
A common misconception is that clients should switch to a richer 'winter moisturiser' but in fact this can exacerbate dry skin conditions. This might seem counter-intuitive, because when suffering from dryness the first instinct is to reach for a heavier cream. In fact, this can have disastrous effects on skin hydration levels in the long term, as rich creams 'fool' the skin to stop the natural moisturising process. The answer is to use the correct moisturiser and enhance with boosters.
'The balance of NMFs in the skin is upset when people use rich creamy products', says Advanced Nutrition Programme Founder Dr Des Fernandes. 'People love them but their surreptitious and nefarious effects become apparent when they stop using these creams. They immediately complain of dry skin. What they don't realise is that the reason their skin becomes dry is not because of the new, less-oily product but because their skin is virtually depleted of NMFs and their stratum corneum is now capable of holding in the water. All because the skin us under the misapprehension that moisture levels are adequate'.
Vitamin A based creams, which contain active levels of vitamin A can enhance production of ceramides and keratins to keep skin moisturised at the correct levels. The nutrients increase production of glycosaminoglycan molecules (moisturising factors) which help to enrich the space in between skin cells with water and therefore boost hydration levels.
'The balance of NMFs in the skin is upset when people use rich creamy products' Says Dr Des Fernandes
Stop the scrub
It may be VERY tempting to remove a dull, dry layer of skin, but be cautious with that granular scrub or micro-dermabrasion kit.
'With exfoliation we remove the skin's fine protective layer and water can easily escape. This results in the system becoming stressed by trying to restore the Natural Moisturising Factors or maybe even to increase then beyond normal levels to try and make up for the water that is being lost through the inadequate stratum corneum' says Dr Des Fernandes.
A safer alternative is to use exfoliators with Alpha Hydroxy Acids (AHAs) which are much kinder to the skin's protective layer. Gently dissolving the 'glue' between cells, without the need for harsh scrubbing or compromising the integrity of the epidermis.
Cleanse with care
Another simple and effective way to improve dry skin is to adjust a cleansing routine. The stratum corneum is extremely delicate, only 0.02mm thick, so it's very easily damaged by soaps or cleanser which contain harsh chemicals or require vigorous techniques. Switch them to an oil-based cleanse which is far kinder to the stratum corneum and won't strip skin of its natural lipids.
Protect to perfect
Skin can sometimes be particularly vulnerable to the elements and this is heightened after any professional treatment, so always care for your skin by using protective ingredients found within the Jane Iredale range.
3 benefits of using Jane Iredale PurePressed Base:
Camouflages redness
Maintains skin hydration levels by allowing it to breathe
Cares for dryer winter complexions.