Face mask chains are the new must-have accessory: A chic, practical style from Wolford. Add some flair to your post-lockdown outfits with this year's most niche trend.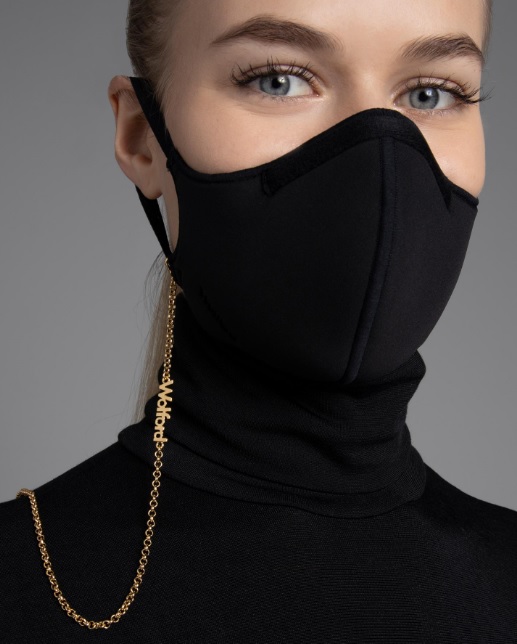 Ever since the pandemic began, a number of interesting fashion trends have come to light, from the rise of loungewear as a hot commodity to DIY projects like tie dye. But, for many of us, the prevailing fashion item that has been added to our shopping baskets was born from a practical need to stay safe.
Face masks have become an unexpected yet essential part of our everyday lives over the last year and, while many brands moved quickly to manufacture stylish options so not to compromise our sartorial credentials, they remain a point of contention for many.
Not only is it a significant adjustment to remember not to leave the house without one but there also comes the issue of not having anywhere convenient to store it when you choose to take it off while out and about.
Placing it on a surface seemingly defeats the point of wearing one in the first place but chucking it in your handbag means you run the risk of contaminating all your other belongings. Luckily, there's a new accessory trend that solves everything: the Wolford face mask chain. Ensuring you always have a clean covering to hand, these game-changing items look just like a necklace and function in the same way as an eyeglass chain.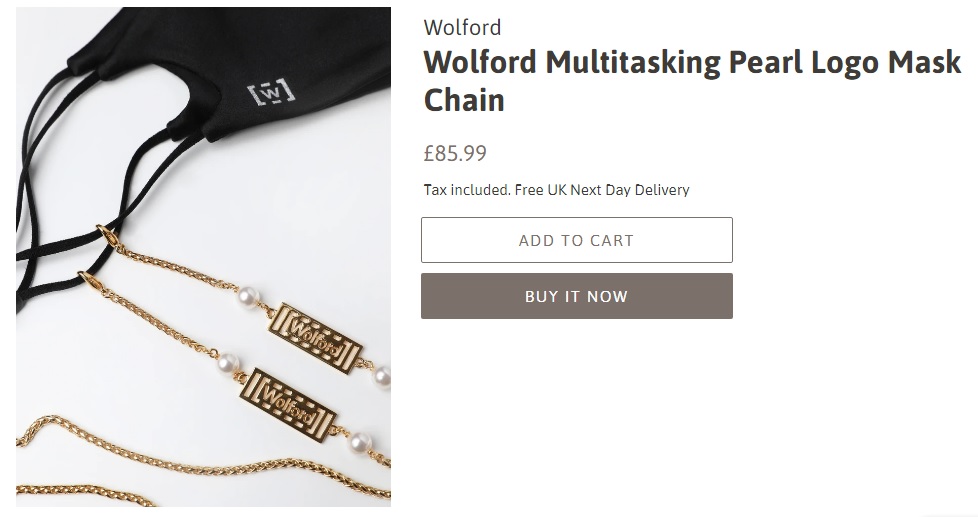 There are a variety of options available to buy, from elegant gold designs to fun, beaded styles, meaning there's something to suit every ensemble, whether you're travelling to meet friends for an alfresco feast or a night on the town.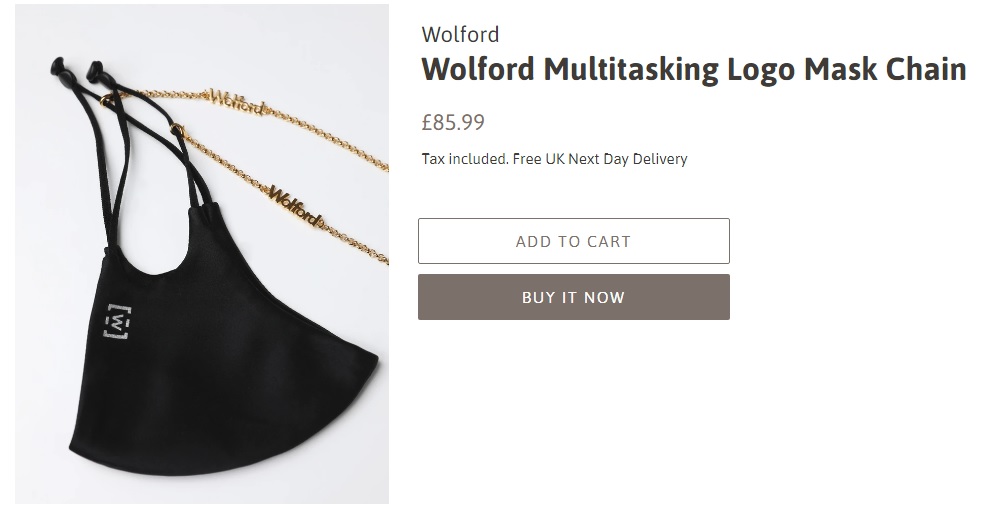 This chain from lingerie brand Wolford is certainly an investment piece but we don't think you'll regret it. The high-quality design is plated with 24k gold and features a multitasking chain made of classic links that are interspersed with four white glass pearls. A bold statement, this option provides a nice distraction from more clinical looking face masks.